In this comprehensive guide, we will walk you through the process to remove a fingerprint from your Samsung Galaxy Z Flip 5. This is similar to deleting a fingerprint from your Samsung Galaxy Z Flip 5.
In the era of ever-evolving smartphone technology, security remains a paramount concern. The Samsung Galaxy Z Flip 5, a remarkable fusion of innovation and elegance, introduces fingerprint recognition as a secure and convenient way to access your device.
However, circumstances might arise where you need to remove or delete a fingerprint due to device sharing, security updates, or personal preferences.
Read: How To Add Google Account To Samsung Galaxy Z Flip 5
Access Fingerprint Settings
Begin by unlocking your Samsung Galaxy Z Flip 5 using your current fingerprint. This will grant you access to the device settings necessary for fingerprint management.
Once you are on your device's home screen, locate and tap the Settings icon. This typically appears as a gear-shaped symbol and is a crucial gateway to various device configurations.
Within the Settings menu, scroll down and select Security and Privacy. This section is where you can manage all aspects of your device's security features, including fingerprints.
Under the Security and Privacy section, look for the Biometrics and tap on it. Next, tap on Fingerprints. This is where you'll find options related to fingerprint management.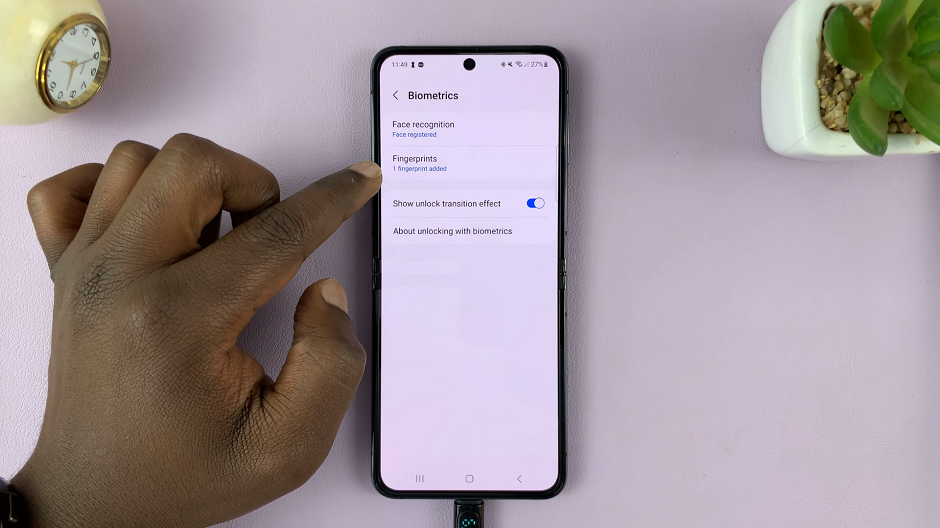 Delete Fingerprint On Samsung Galaxy Z Flip 5
To access the fingerprint management options, you will be required to enter your device's PIN, pattern, or password. This additional layer of security ensures that only authorized users can modify fingerprint settings.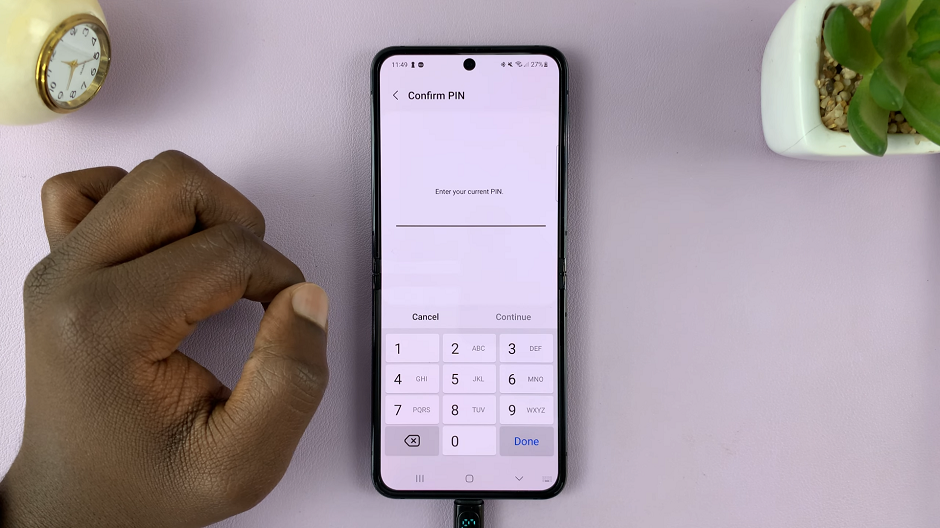 You will now see a list of the fingerprints registered on your Samsung Galaxy Z Flip 5. Identify the fingerprint you wish to remove and tap on it. If you're not sure which fingerprint is which, tap on Check Added Fingerprint to check the exact fingerprint and make sure you have the right one.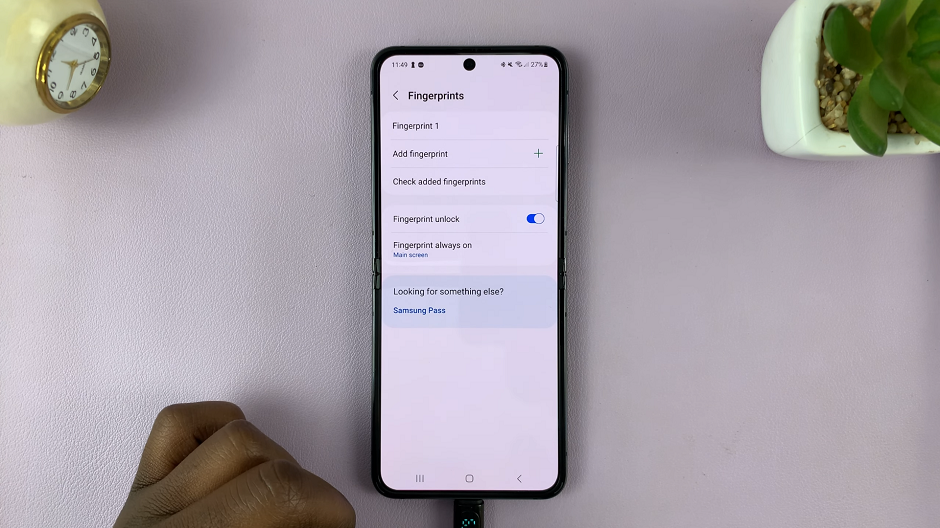 After selecting the fingerprint, you will be presented with the option to Remove. Tap on this option to initiate the removal process. A confirmation prompt will appear, asking you to confirm the deletion of the selected fingerprint. Confirm the removal by tapping on Remove once again.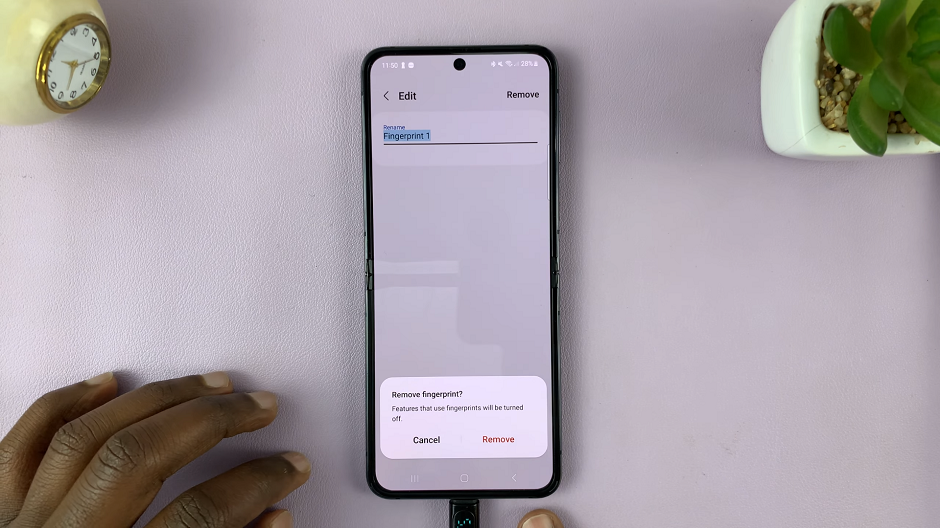 Upon confirmation, the fingerprint will be successfully removed from your Samsung Galaxy Z Flip 5. You have now effectively deleted the chosen fingerprint from your device.
If you have multiple fingerprints to remove, repeat steps above for each fingerprint until your device's fingerprint list is updated as desired.
The Samsung Galaxy Z Flip 5 brings advanced security features to the palm of your hand, with fingerprint recognition being a crucial element of this security suite. However, the ability to remove or delete fingerprints when needed provides users with flexibility and control over their device's security settings.
By following the step-by-step guide outlined in this article, you can confidently manage your device's fingerprints, ensuring that your Samsung Galaxy Z Flip 5 remains secure and tailored to your preferences.
Watch More: How To Factory Reset Samsung Galaxy Z Flip 5