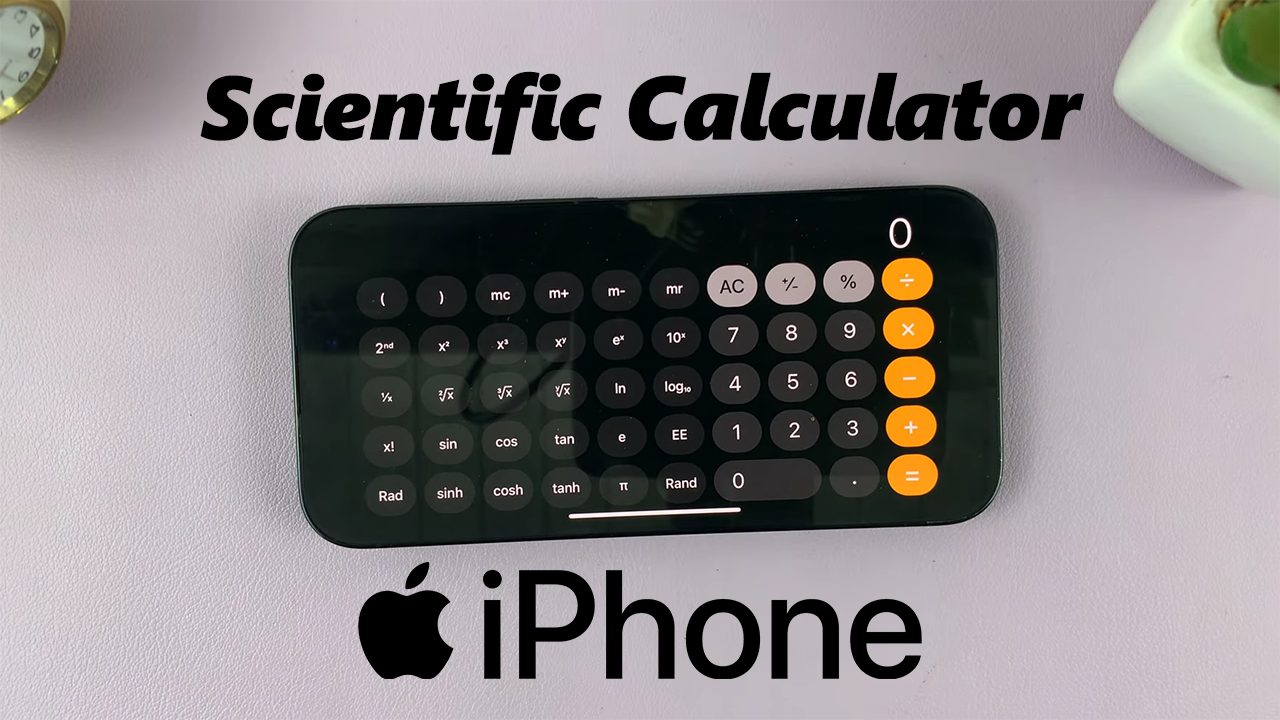 If you own an iPhone, you might be familiar with its standard calculator app for simple arithmetic calculations. However, did you know that your iPhone also includes a powerful scientific calculator hidden away within the device?
This hidden gem offers advanced mathematical functions that can be extremely useful for students, professionals, engineers, and anyone dealing with complex calculations.
In this article, we'll walk you through the simple steps to open and use the scientific calculator on your iPhone.
Watch: How To Save Scrolling Screenshots As JPEG On iPhone
How To Open Scientific Calculator On iPhone
First, locate the standard calculator app, which has a familiar icon resembling a calculator, and tap to open the basic calculator.
Now, rotate your iPhone from portrait to landscape mode. As you do this, the basic calculator interface will automatically transform into the scientific calculator. You can now explore the features offered by the scientific calculator.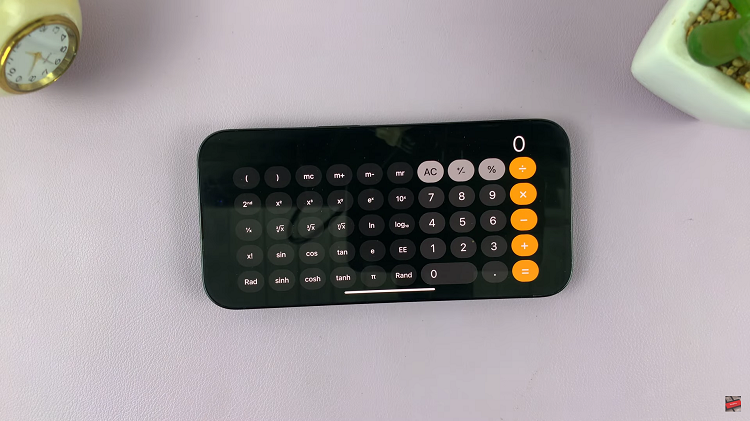 If you want to switch back to the basic calculator mode, simply rotate your iPhone back to the portrait orientation. The calculator will revert to the standard version, and you can perform regular arithmetic operations.
By following the simple steps mentioned in this article, you can unlock its advanced mathematical capabilities and perform complex calculations with ease.