If you're looking to make your YouTube subscriptions private, then we got you. You can hide your YouTube subscriptions if you are looking to go a bit under the radar on the platform.
YouTube, the world's leading video-sharing platform, offers users an incredible array of content, from educational videos to entertaining vlogs. As you explore this vast digital landscape, you may have subscribed to various channels that align with your interests and preferences.
However, you might also be concerned about your subscriptions being visible to others, be it the public, your friends, or family. If you value your online privacy and wish to keep your viewing habits discreet, making your YouTube subscriptions private is an essential step.
Read: How To Allow WhatsApp Group Members To Send Messages
Hide YouTube Subscriptions
The first thing you need to do is ensure you are logged in to your YouTube account using your preferred web browser.
Next, click on your profile picture in the top right corner of the YouTube homepage. A dropdown menu will appear; select My Channel from the list.
If you have logged into multiple channels and the channel you want is not selected, click on Switch account and select the one you want.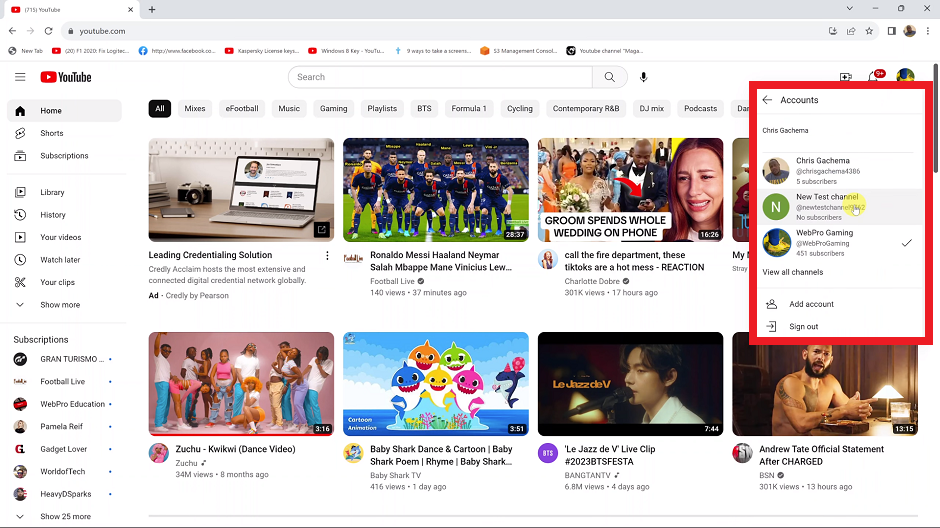 From the profile menu, click on the Settings button. This will direct you to the Settings page of your YouTube.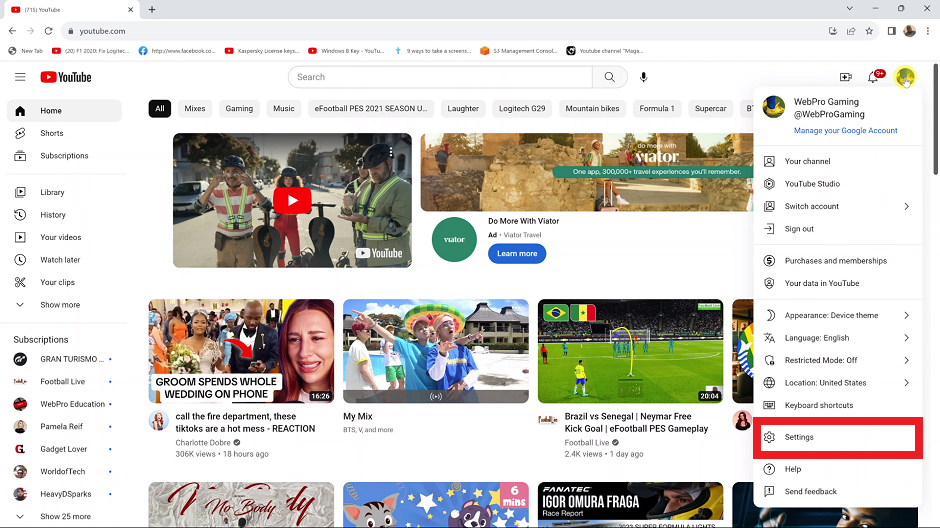 On the left-hand side of the settings page, select Privacy from the panel. Under Playlists and subscriptions, you'll see an option labeled Keep all my subscriptions private.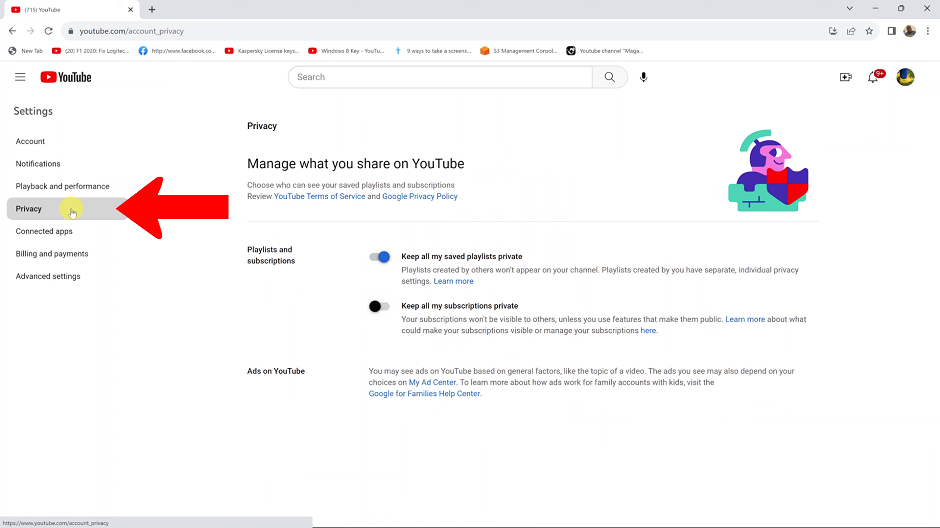 Click on the toggle button for this option to turn it on and make your subscriptions private.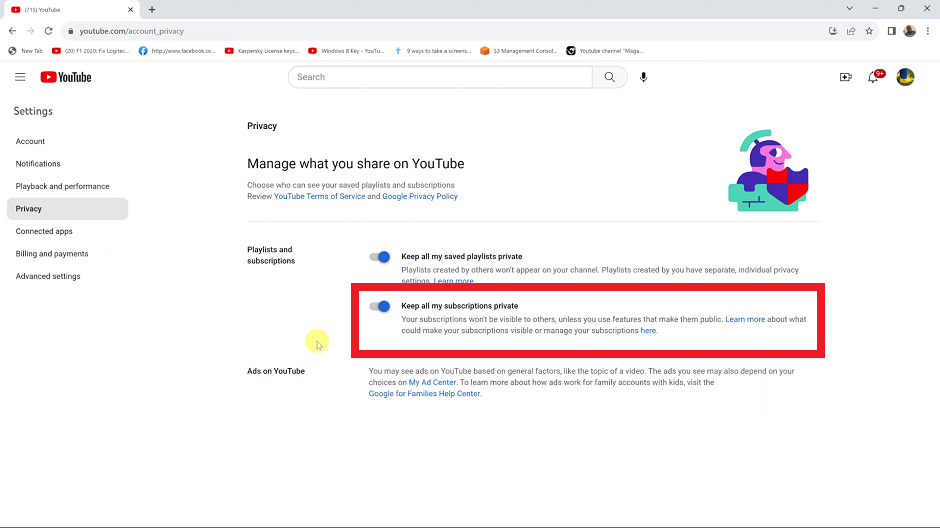 Remember that you can always change your settings in the future if you decide to make your subscriptions public again.
Watch More: How To Prevent WhatsApp Group Members From Sending Messages To The Group