In this guide, we'll walk you through the steps to set up and start live streaming with your GoPro HERO 12.
The GoPro HERO 12 is a powerhouse of a camera, packed with features that make it a fantastic choice for capturing adventures.
One of its standout capabilities is the ability to live stream your experiences in real-time, allowing you to share your adventures with the world.
Watch: How To Remove / Delete a System Language On Google Pixel 8 & Pixel 8 Pro
Live Stream With GoPro HERO12
Before you begin, make sure you have the necessary equipment: GoPro HERO12 connected and added to the GoPro Quik app, stable internet connection and a smartphone or computer for setup.
Next, power on your GoPro HERO12 and ensure it's updated to the latest firmware. Open the GoPro Quik app on your smartphone. On the GoPro Quik home page, tap on Live Stream.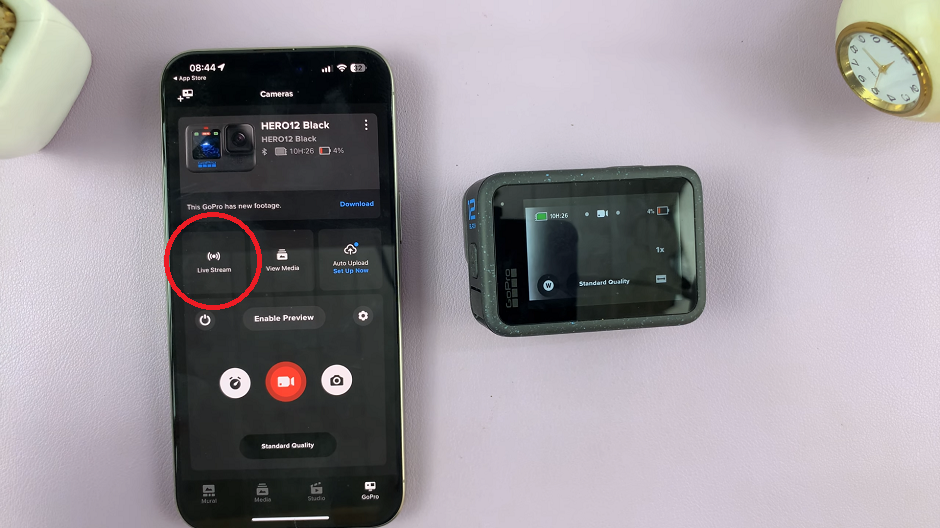 Depending on your platform of choice (e.g., YouTube, Facebook, Twitch), tap on the one you want. Next, hit Continue to sign in into the platform you have chosen.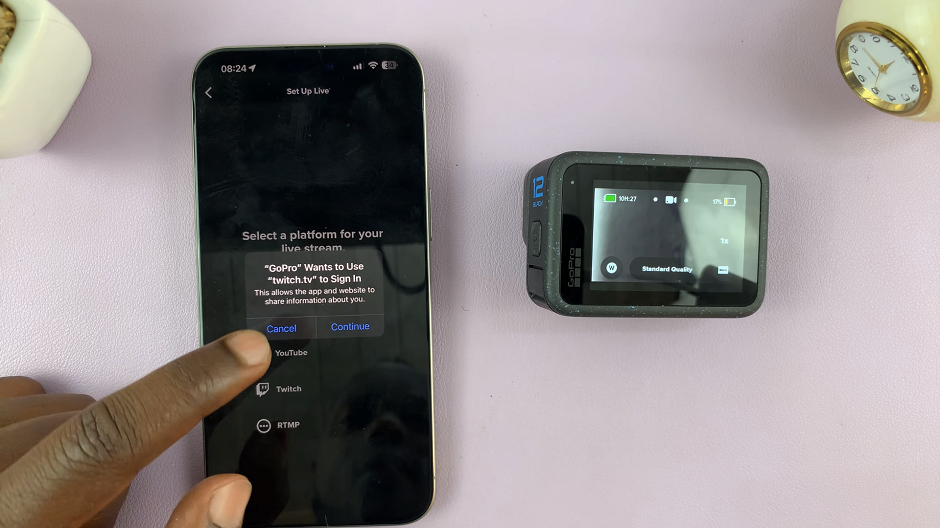 Enter your email and password, then enter the verification code and submit. Tap on Authorize to give permission to the GoPro to access your platform's account.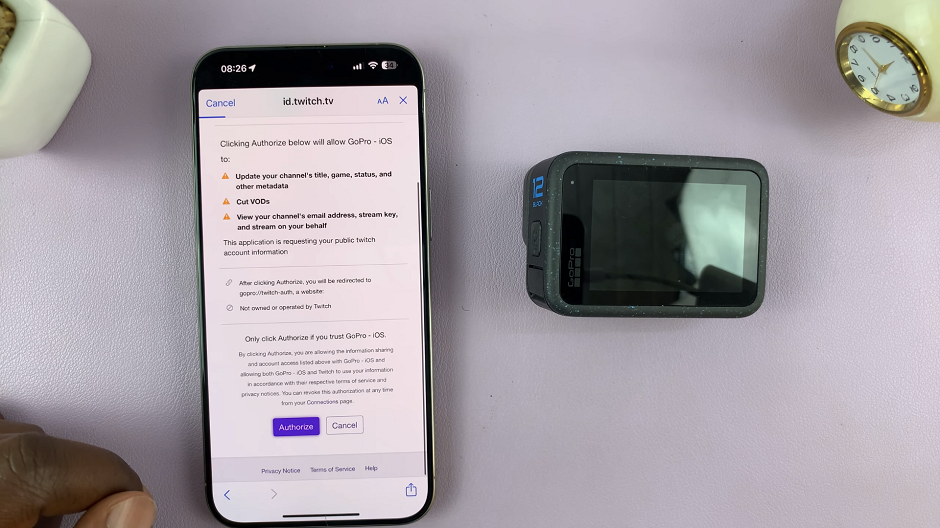 Configure the stream settings such as resolution, Wi-Fi network, title of the stream, Lens and whether you want a copy saved to your SD Card. Begin the stream by tapping on Set Up Live Stream.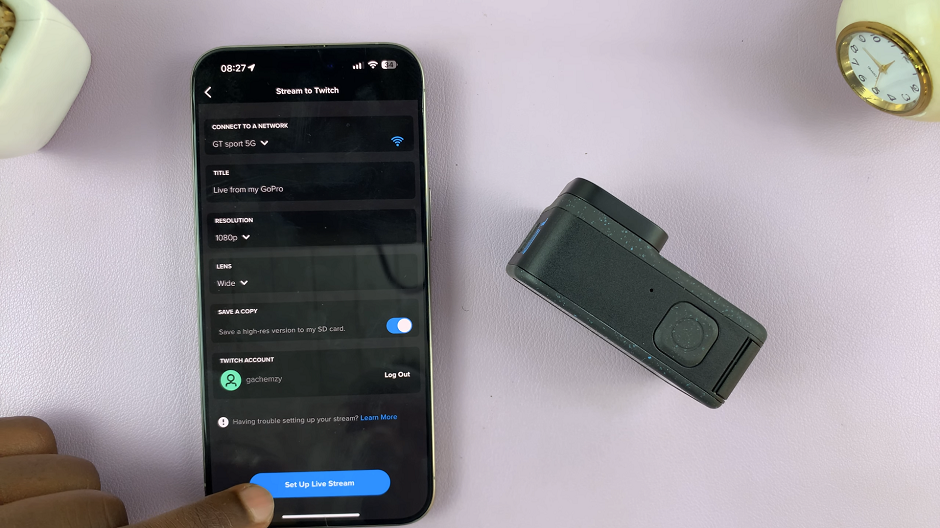 Copy the stream link to share with audiences by selecting the Copy option, and then tap on Go Live.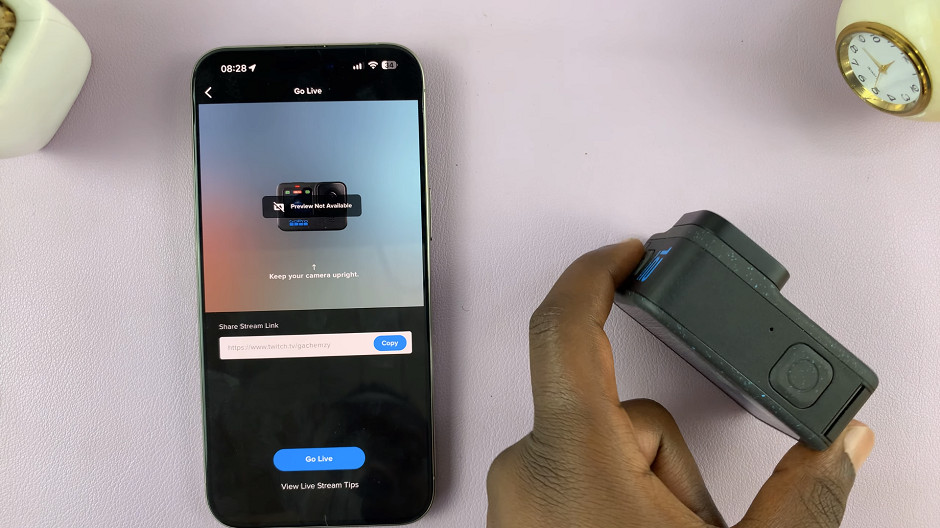 Your GoPro feed should now be visible on your smartphone. Make sure the GoPro is upright, with the camera facing the subject of your stream.
You can tap on View Your Stream to see it in real time via browser link. Generally, you can control your live stream from your phone. View the live chats from the browser link.
The Stop button should also be available on the Quik app. tap on it to stop the live stream.
Troubleshooting Tips
If you encounter connectivity issues, double-check your USB-C cable and ports.
Ensure your internet connection is stable to prevent dropped frames or interruptions.
Experiment with different settings to find the optimal configuration for your setup.
By following these steps, you'll be well on your way to live streaming your adventures with the GoPro HERO 12. Remember, practice makes perfect, so don't be afraid to experiment and fine-tune your settings for the best live streaming experience.