In the fast-paced world of technology, smartphones have evolved into powerful, multifunctional devices that cater to a wide range of user needs.
One of the remarkable features that enhance user accessibility and convenience is text-to-speech technology. It allows users to have their devices read text aloud, making communication more convenient and inclusive.
In this article, we'll guide you through a step-by-step process on how to install Text To Speech Voice Data on your Samsung Galaxy S23.
Also Read: How To Enable Voice Input Speech To Text On Keyboard On Samsung Galaxy S23
How To Install Text To Speech Voice Data On Samsung Galaxy S23
Begin by navigating to the "Settings" app, which is represented by a gear-shaped icon. In the settings menu, scroll down and look for the "General Management" category. Within the General Management menu, scroll down further until you find "Text To Speech Output." Tap on this option to proceed.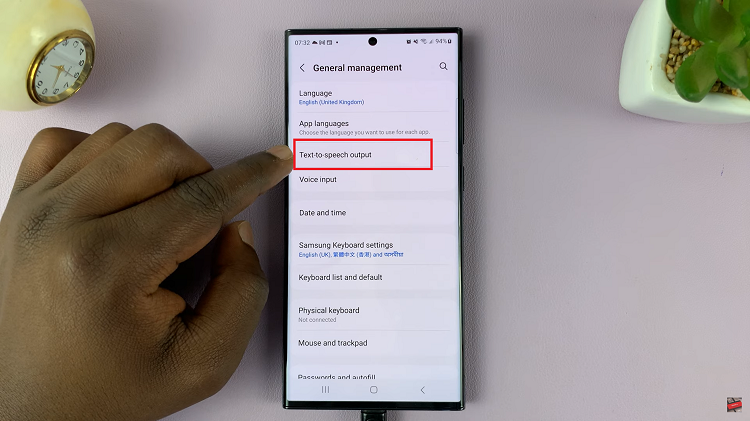 Under "Text To Speech Output," you'll see the "Preferred Engine" option. This is where you can select the service provider for your text-to-speech functionality. You have the choice between services provided by Samsung and Google. Tap on your preferred engine choice.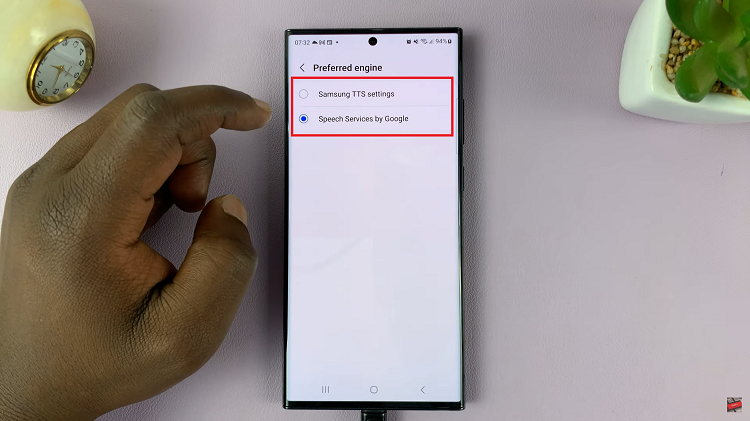 After selecting your preferred engine, you'll want to configure the voice data settings. Tap on the settings icon and select "Install Voice Data". A list of available languages will appear. Once you select a language, you'll be presented with the download size.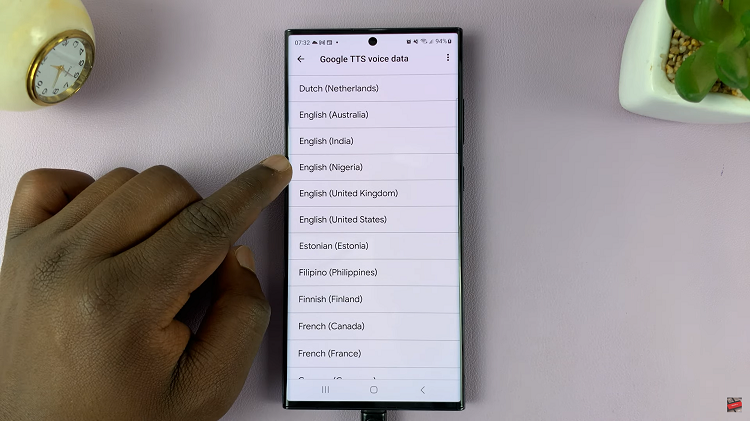 Finally, tap on the download icon to start the installation of the selected voice data on your Samsung Galaxy S23.
Watch: How To Set Text To Speech Preferred Enging To Either Samsung or Google On Samsung Galaxy S23 S23+ S23 Ultra