Twitch as we all know is a live video streaming platform where content on the site can be viewed live or by video on demand.
Unfortunately, users have come across this error and for a number of reasons.
Among them is the browser you are using could be the problem or an extension installed on your browser.
Let us now have a look at how we can try to rectify the problem.
How To Fix Error Code 5000 In Twitch
Clear Cache And Cookies
While cookies and cache are ideal as they reduce page loading times, if corrupted, they may cause this error. For this reason, it is prudent you clear them.
To do this, click on the Menu option at the top right hand corner of your browser and select the Settings option.
Under this option, click on Advanced and then Privacy & Security. Next click on Clear Browsing Data and then set All time as the time range.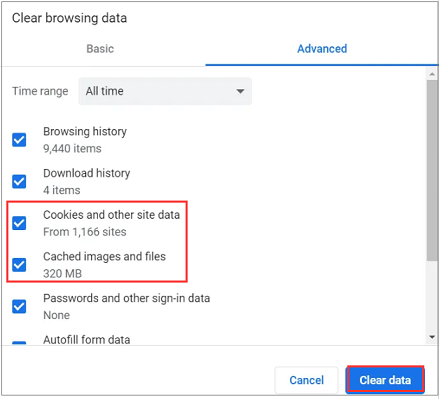 Check the boxes next to Cookies and other site data plus Cached images and files.
Now click on Clear Data and on opening the Twitch site, the error should have cleared.
Flush The DNS
DNS is used by your browser to connect to the site you want to open. If this is corrupted, you will get the error and to rectify the issue, you will need to flush the DNS.
On the search box, type in Command Prompt. Once open, right click on it and opt for the Run as administrator option.
Now type in ipconfig/flushdns and this command will restart entirely the DNS cache.
You have now successfully flushed the DNS, try and access the site and the error should have cleared.
Disable Extensions
As indicated earlier, some Extensions on your browser may be interfering with streaming of videos.
To remedy this, let us go ahead and disable them to try and rectify the error.
Click on the Menu icon indicated y 3 dots at the top right hand corner of the browser. Place your cursor over the More tools option and then click on Extensions.
Now go ahead and click on Disable against all the listed extensions. Check to see if the error has cleared.
Change The Browser
The error may also be caused by the browser you are using and changing it may be the option that resolves the issue.