Sometimes you may find there are a number of applications on your phone's home screen that you rarely use or do not use altogether.
These tend to be an unnecessary display on your screen and for this reason or more, you may want to hide them. Here's how you go about doing this on a Samsung phone.
How To Hide Apps On Samsung
Swipe up or down to access the application drawer on your Home screen. Here, click on the 3 dots icon seated on the upper right corner to view the Options menu.
From the Options menu, select Settings. Home Screen settings will be displayed and from here you will tap on the Hide Apps option.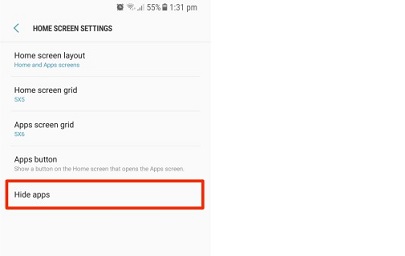 Another way to access the Home Screen settings would be long press the screen.
A display of all the apps you have installed will appear. Select the apps you want to hide and hit Apply.
How To Restore Hidden Apps
To do this, follow the steps illustrated above. However, when you get to the Home screen settings, you will see the apps that are not visible on the apps menu.
Here, deselect the ones that you hid and they will once again appear on your apps menu.