You love Yahoo mail,  search engine or any other Yahoo product and you want it as your homepage on Google Chrome.  Google is obviously the default home page on Chrome but you can change it to any Yahoo page as shown below.   i.e. Make Yahoo Your Home page.
Launch Chrome on your computer.  Click on the Chrome menu in the upper right side and select 'settings'.  On the settings page, under Appearance,  activate the home button via the check box provided.  The homepage button will appear in the browser task bar.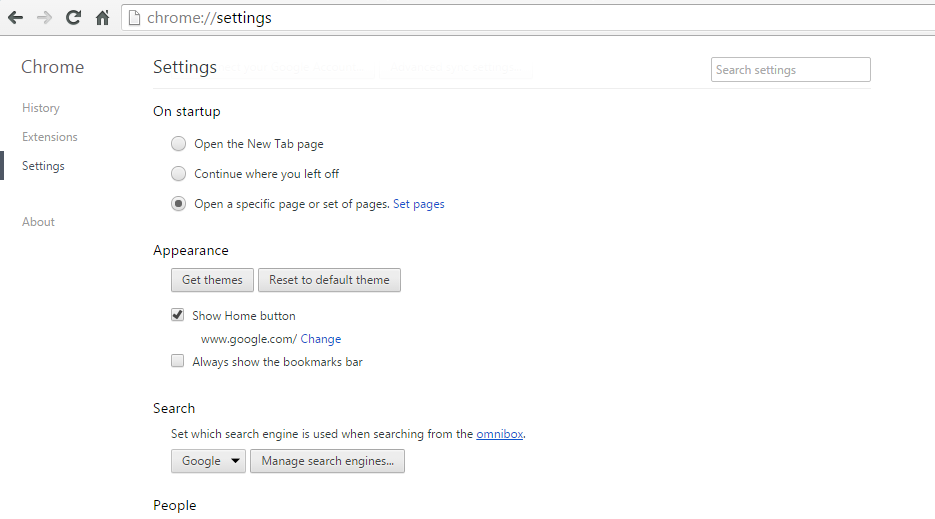 Then click 'Change'  to open a small window where you can specify the url of your home page.  You can add any Yahoo url in the text box.  Click OK to save the changes.