If you have many bookmarks in Chrome the you need to organize them for quick access and order in your bookmarks section.  Google Chrome browser comes with it's very own simple bookmark manager.
You can use the Chrome bookmark manager to organize your bookmarks into folders.  Watch this video below.
While the Chrome bookmark manager works well as you have seen in the video,  Google have launched an extension to help you better manage Google chrome bookmarks.
Bookmark Manager is a Chrome extension by Google that you can install for free in your browser. This extension makes bookmarking easier with a search function and a modern looking interface.
Once installed it will add a Bookmark icon in the Chrome  task bar on the right side.  This will help users bookmark a page with one single mouse click.
The extension will automatically take over your current bookmarks and it's organization.  You will still access your bookmarks at   chrome://bookmarks/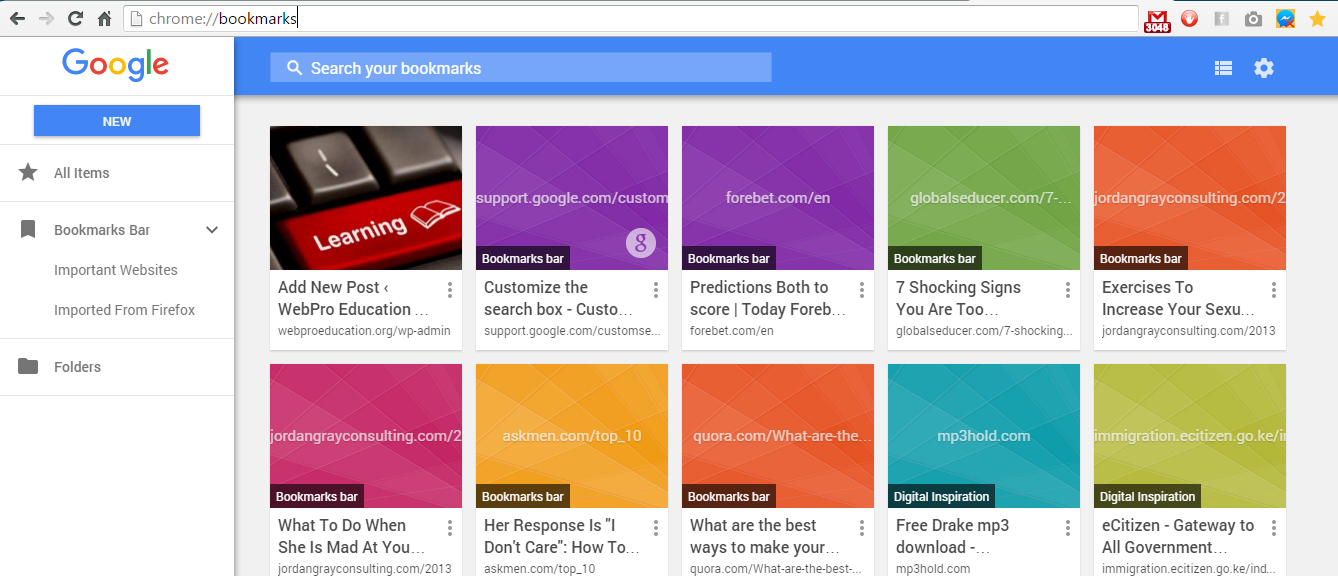 The Interface is brand new and will have thumbnails for every bookmark to help you identify them easily.  The search function lets you search for bookmarks you can't find.