Most often than not, Software is usually the culprit when you have sound problems.
As much as updates add on new useful features, these same features can be a source of a myriad of problems.
How To Fix Windows 10 Sound Error
First things first, check to confirm that your speakers or headphones cables are plugged in correctly. Check too to see that the volume is turned up to an audible level.
Every time your Windows 10 updates app, ensure that you restart your device. Not doing so may be the reason you are having sound problems.
Whenever an update is installed, Windows creates a System Restore point. You can always go back to it when having sound issues to try and resolve the same.
You can also opt to use the Windows 10 Audio troubleshooter. This is designed to identify and fix sound issues. To use it, type in audio troubleshooter in the search box and then select Find and fix audio playback problems. Now follow the instructions given to troubleshoot.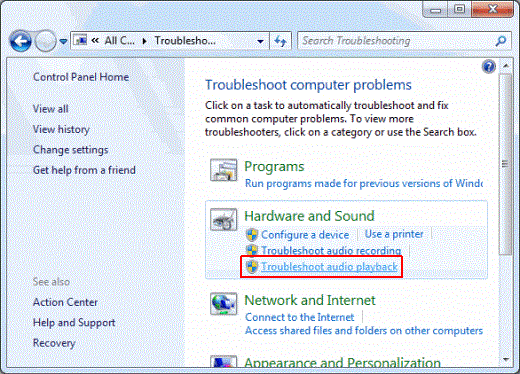 As a last resort, uninstall and then re-install your audio driver. In the Device manager, right click on the Sound card and select Uninstall. At the next system reboot, Windows will re-install the driver.