This error occurs when an extension in the browser you are using hinders Netflix to work at optimum.
An outdated version of Google Chrome, browser extensions e.t.c are a few of the reasons you may be getting the error.
Let us now look at what you can do to remedy the situation.
How To Fix Netflix Error Code M7353-5101
Update Google Chrome
On the Menu icon, denoted by three vertical dots at the top right hand corner of your browser, click on the Help option.
Under this, click on About Google Chrome and now you can view available Google updates.
Chrome will check to see if there is any new version that is available, download and install it.
Now go ahead and re-launch Chrome to see if the error has cleared.
Restart Your Computer
This is a generic move that tends to solve many of the problems your computer may be having.
Go ahead and switch off your computer completely, give it a few minutes then put it on once again.
This step may be all your Netflix account needed so try and log in once again to see if the error has cleared.
Clear Browser Data And Cookies
Click on the Menu icon as illustrated above and then click on the Settings option.
Under this option, click on Privacy & Security and then click on Clear browsing data.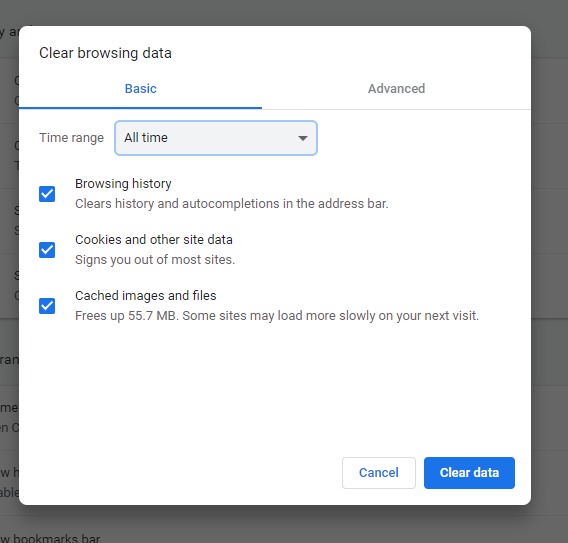 Change the Time range to All time, check the boxes for the options given and then click on Clear Data.
If a pile up of the same was the source of your problem in the first place, you should be okay now.
Turn Off Chrome Extensions
If you have any add-ons in your Chrome browser that you are not using, consider turning them off.
In the search box of your browser, type in chrome://extensions and hit Enter.
A list of extensions will be displayed, turn off the ones not under Chrome apps and then check to see if Netflix is working well now.