For most iPhone users, iCloud is essential to them, since it automatically synchronizes, their iPhone contacts, among other data and stores them in the cloud as a fail safe in case their device is damaged or lost.
But sometimes, especially when you want to transfer contacts to a device that's not iOS, or when you just want to keep an offline copy of your iPhone's contacts, you need to export them.
There are various ways of exporting your iPhone's contacts depending on what you want to do with the contacts and what you have.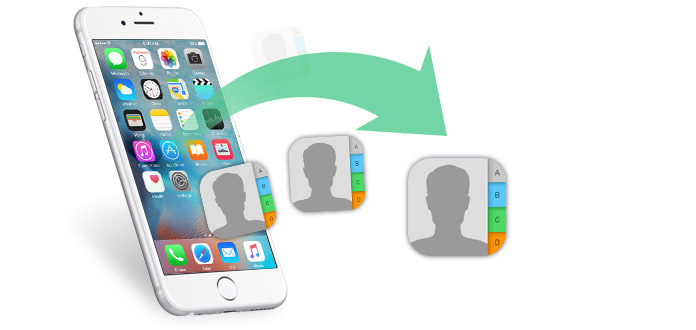 Export Contacts From iPhone Using iCloud.
The first thing you need to do is make sure iCloud is saving your contacts. Tap Settings on your iPhone, then tap your name, followed by iCloud.
Turn on your Contacts toggle switch. Chances are you are logged to your iPhone with your Apple ID which automatically logs you in to iCloud.
Now to export your contacts, open any browser and visit iCloud. Sign in with your Apple ID. Then click on Contacts.
On your contacts screen, in the lower-left corner, click gear icon, then select Select All. (To choose specific contacts to export, press Shift or Ctrl, to select your contacts one by one.
Once your contacts are selected, tap gear, then select Export vCard. Your selected contacts will be saved to your computer in the form of a .vcf file, for you to access them later, if the need arises.
A vCard is an industry standard file format. Majority of programs, like Microsoft Outlook supports vCard. They naturally load into majority of contact lists, hence making them suitable, for transferring your contact information with little complexity. That's why it's the best file format to export and store your contacts in.
Also read: How To Export Bookmarks From Google Chrome