The Samsung Galaxy A24 is a reliable and feature-packed smartphone that offers a seamless user experience.
However, to make the most of your device, it's crucial to ensure that you're receiving text message notifications effectively. Text message notifications keep you informed and connected, ensuring that you never miss an important message or alert.
In this guide, we'll walk you through the comprehensive step-by-step process on how to enable text message notifications on your Samsung Galaxy A24.
Also Read: How To Change Screen Orientation For AOD On Samsung Galaxy A24
How To Enable Text Message Notifications On Samsung Galaxy A24
Navigate to the "Settings" app. In the "Settings" menu, scroll down and locate the "Notifications" option. Under the "Notifications" menu, find and tap on "App Notifications." This section allows you to manage notification settings for specific applications on your Samsung Galaxy A24.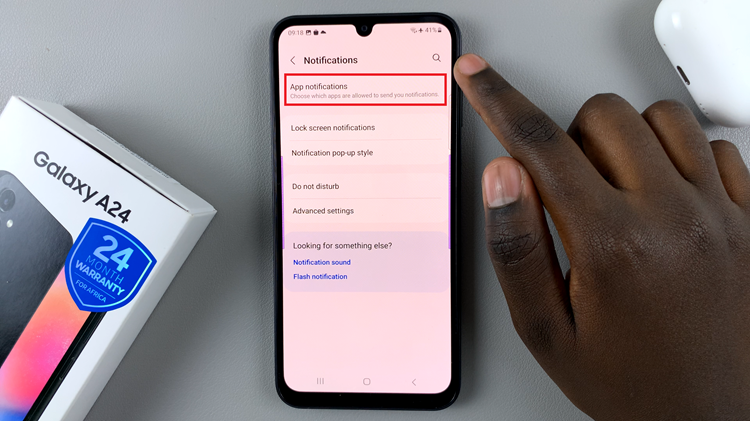 In the "App Notifications" menu, you'll see a list of installed applications on your device. Look for your preferred messaging application; it might be something like "Messages" or another messaging app you use. Tap the toggle switch to enable notifications for your messaging app.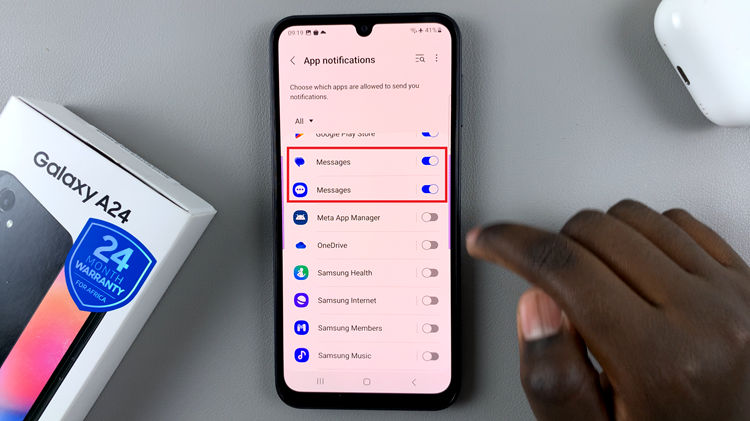 By following these steps, you'll ensure that you don't miss important messages or alerts. If, after enabling notifications, you're still experiencing issues, it's recommended to contact Samsung support for further assistance.
Watch: How To Disable Greyscale In Sleep Mode On Samsung Galaxy A24