If you're an iPhone user looking to make the most out of your voicemail experience, enabling Live Voicemail is a must!
With Live Voicemail, you can seamlessly listen to and manage your voicemails as they arrive, providing you with a more interactive and convenient way to stay on top of your messages.
In this article. we'll guide you through the process on how to enable Live voicemail on your iPhone. Before we continue, make sure that your iPhone is running iOS 17 or any later versions.
Also Read: How To Disable Live Voicemail On iPhone
How To Enable Live Voicemail On iPhone
To get started, locate the "Settings" app on your iPhone home screen. Next, tap on the "Phone" option within the Settings menu.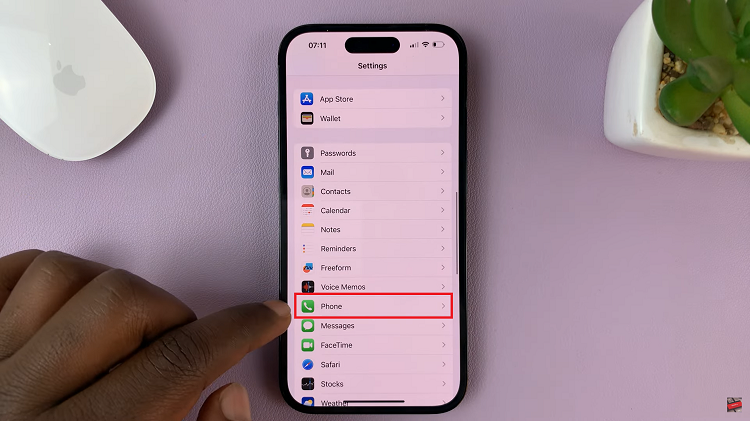 Now, scroll down the Phone settings until you come across the 'Live Voicemail' option. When you find it, tap on it.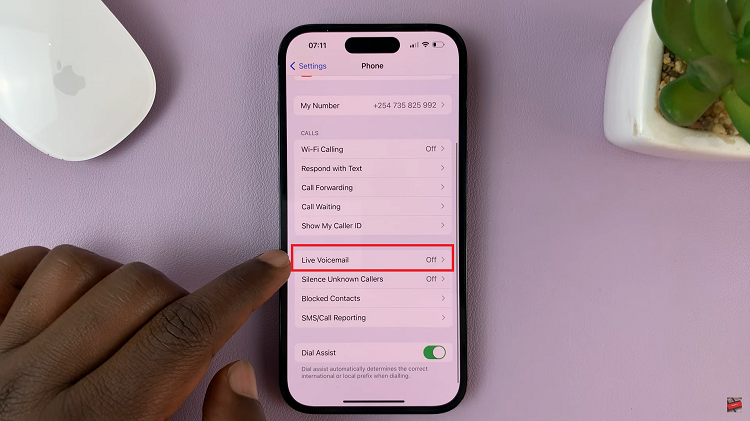 In the Live Voicemail section, you'll see a toggle button. To enable Live Voicemail, simply slide the toggle button to the right. The button will turn green, indicating that Live Voicemail is now active.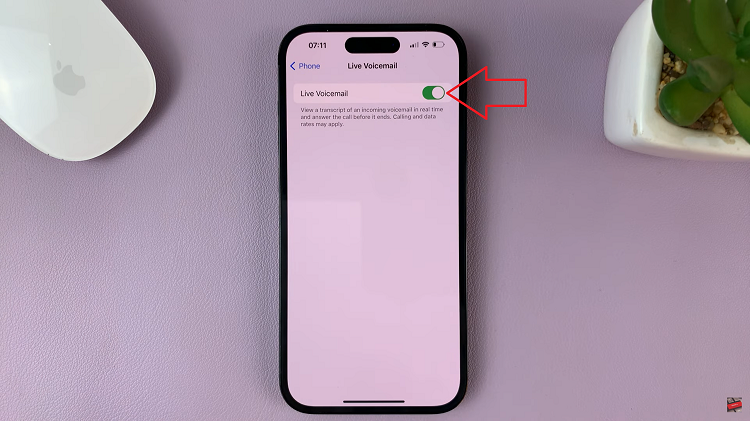 From now on, whenever someone leaves you a voicemail, you'll have the option to play it directly from the Phone app, allowing you to listen and manage your voicemails in real-time. This not only saves you time but also grants you more control over your communications.