The iPhone 15, Apple's latest flagship smartphone, boasts a multitude of features and customization options that allow users to tailor their device to their preferences. Among these options is the ability to enable keyboard sounds, a feature that can add a satisfying auditory element to your typing experience.
Whether you're a fan of the classic keyboard click or you simply find it helpful to hear a sound when you type, enabling keyboard sounds on your iPhone 15 is a straightforward process.
In this article, we'll give you a comprehensive step-by-step guide on how to enable keyboard sounds on your iPhone 15.
Also Read: How To Add Screen Lock Passcode On iPhone 15
How To Enable Keyboard Sounds On iPhone 15
First, locate the "Settings" app on your home screen. It's the gear-shaped icon. Once you've opened the Settings app, scroll down the list of available options and select "Sound & Haptics." This is where you can control various audio and haptic feedback settings on your device.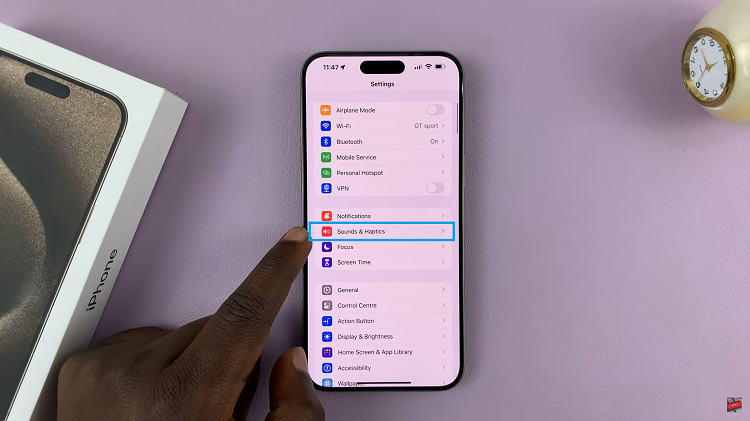 Within the Sound & Haptics menu, you'll find several sections. Look for the one labeled "System Sound & Haptics." Under the "System Sound & Haptics" section, you'll see various options, including "Keyboard Feedback." Tap on "Keyboard Feedback" to access the settings related to keyboard sounds and haptics.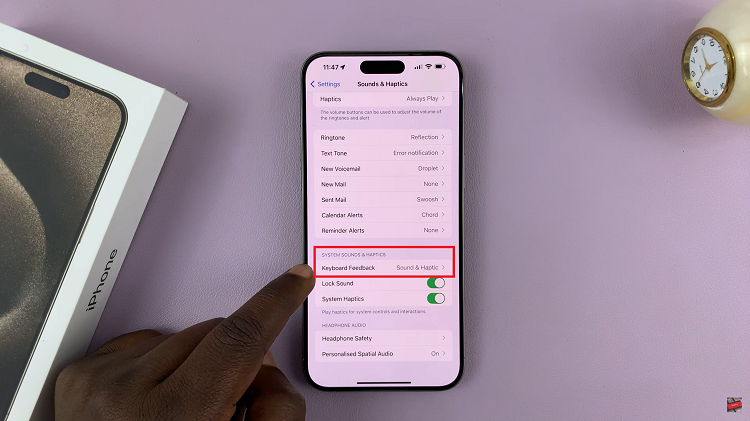 Upon tapping "Keyboard Feedback," you'll be taken to a new page with two options: "Sound" and "Haptics." To enable keyboard sounds, tap the toggle switch next to "Sound" to turn it on.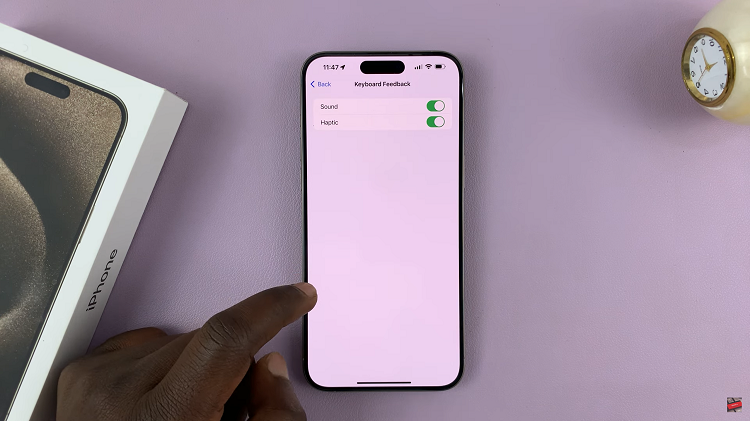 By following the simple steps outlined in this guide, you can enjoy the satisfying click of virtual keys as you compose messages, emails, or any other text on your device.