The Samsung Galaxy Watch 6 and 6 Classic are smartwatches packed with an array of features to help you lead a healthier and more connected life. One such feature is Sleep Mode, also known as Bed Time Mode.
When you activate Sleep Mode, your watch will monitor your sleep patterns and provide you with insights about the quality and duration of your sleep.
In this guide, we will walk you through the steps to enable and disable Sleep Mode on your Samsung Galaxy Watch 6/6 Classic.
Watch: How To Clear Cache On Samsung Galaxy Watch 6
To Enable /Disable Sleep Mode On Samsung Galaxy Watch 6
Firstly, wake up your Samsung Galaxy Watch 6 or 6 Classic by pressing the home button or raising your wrist. Swipe up from the bottom of the screen to access the quick settings menu.
Next, in the quick settings menu, look for the gear-shaped Settings icon and tap on it to access the Settings menu. At this point, select the "Modes" option.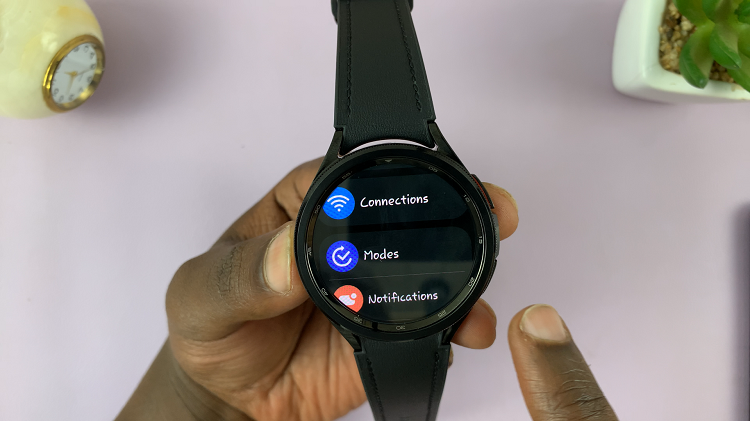 Now, within the modes settings, tap on "Sleep." By default, the sleep mode is disabled. Tap on the "Turn On" option to enable sleep mode. Subsequently, to turn sleep mode off, tap on the "Turn Off" option.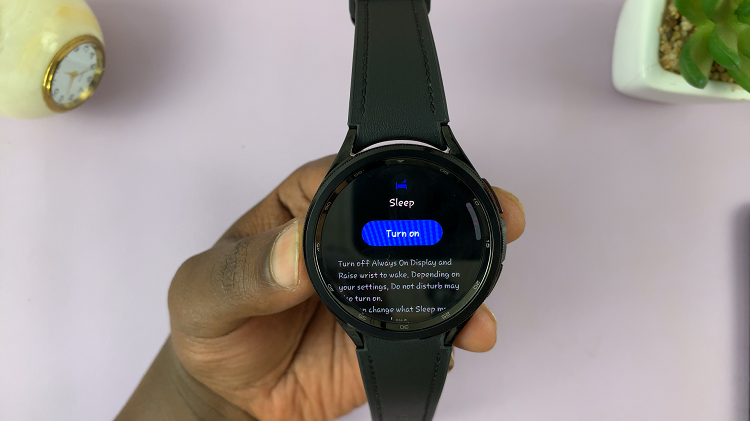 And that's how to enable /disable sleep mode on the Samsung Galaxy Watch 6. Let us know in the comment section below if you have any questions or suggestions. Feel free to share this article with someone who needs this information.
Read: How To Change Ringtone On Samsung Galaxy Watch 6/6 Classic