Roku TV, renowned for its user-friendly interface and extensive content library, has elevated its capabilities by integrating Apple's AirPlay and HomeKit technologies. This enhancement allows seamless connectivity and interaction between Roku TVs and Apple devices.
With AirPlay support, users can effortlessly mirror or stream content from their iPhone, iPad, or Mac directly to their Roku TV. Whether it's streaming videos, sharing photos, or showcasing presentations, the integration of AirPlay enhances the versatility of Roku TV, providing users with a more immersive and interconnected entertainment experience.
In this article, we will show you how to enable and disable Apple AirPlay on Roku TV.
Watch: How To Factory Reset Roku TV
To Enable & Disable Apple AirPlay On Roku TV
First, turn on your Roku TV and ensure you are on the home screen. If you're not already there, press the home button on your Roku remote to navigate to the main screen. Next, scroll down and select the "Settings" option.
Within the Settings menu, scroll down and select "Apple AirPlay & Home Kit." This is where you'll find settings related to AirPlay and Home Kit. At This point, find the "AirPlay" option and select it using the Roku TV remote. Now select "ON" to turn it on or choose "OFF" to disable this feature.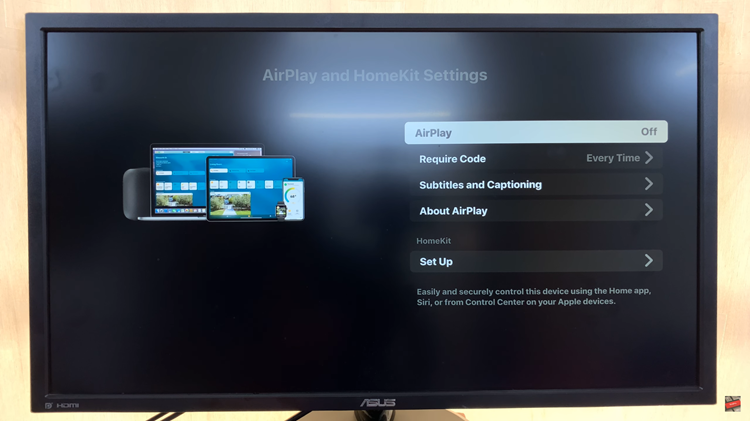 By following the instructions in the article, you will successfully turn on and off the Apple AirPlay feature on your Roku TV. Let us know in the comment section below if you have any questions or suggestions.