Navigating the intricacies of a powerful device like the Google Pixel 8 often involves mastering various features, including the management of SIM cards and eSIMs.
Whether for reasons of personal preference, network changes, or to conserve battery, disabling a SIM card or eSIM on your Pixel 8 can be a necessary and straightforward process.
In this guide, we'll walk you through the comprehensive step-by-step process on how to disable your SIM card and eSIM on your Google Pixel 8.
Also Read: How To Move From 'No Command' Screen On Google Pixel 8
How To Disable SIM Card & eSIM On Google Pixel 8
To begin, open the "Settings" app. Within the settings menu, scroll down or search for "Network & Internet" and select it. After selecting "Network & Internet," you will be presented with a range of options related to your device's connectivity. Locate and tap on "SIMs."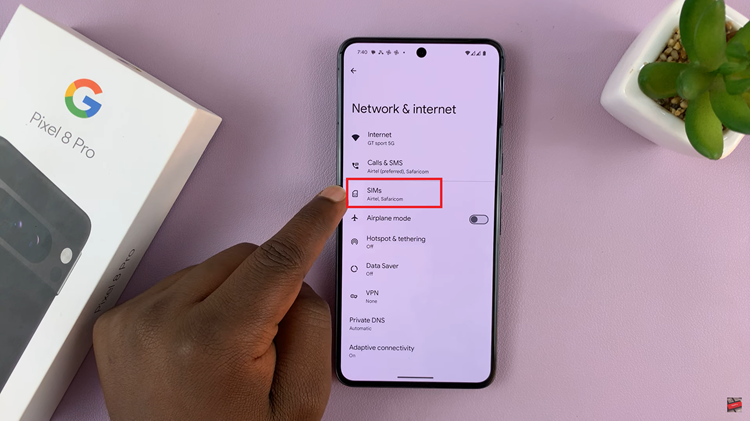 Here comes the critical part of the process. Within the "SIMs" section, you will see a list of SIM cards and eSIM. Choose the one you wish to disable by tapping on it. This will take you to the settings for that specific SIM or eSIM.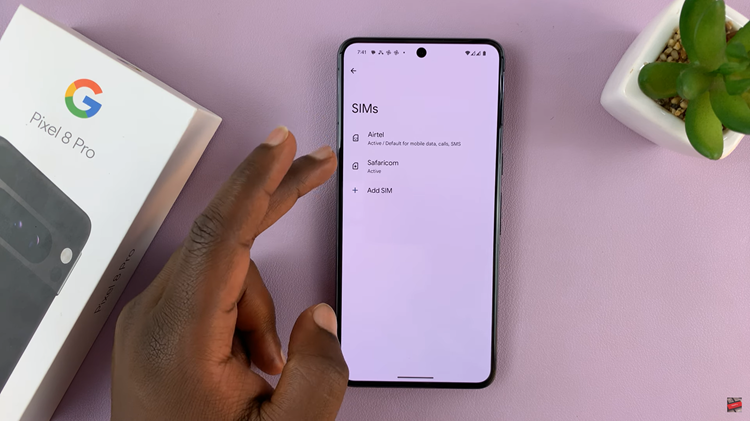 Inside the SIM settings, you will find an option labeled "Use SIM." To disable the selected SIM card or eSIM, tap on the toggle switch next to this option. When the toggle switch is turned off, it means that the SIM or eSIM is disabled, and your device will no longer use it for calls, texts, or data.
After disabling the SIM card or eSIMs, you might see a confirmation message or a prompt. It will ask if you want to proceed. Confirm your decision to deactivate it.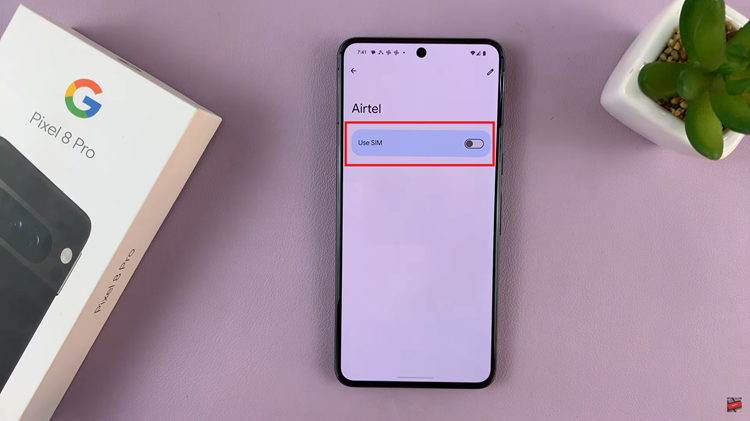 Disabling a SIM card or eSIM on your Google Pixel 8 is a straightforward process. It can be useful in various situations, such as when you want to temporarily switch to another network or preserve battery life.
Watch: How To Turn Nearby Share ON & OFF On Google Pixel 8 / 8 Pro