If you're an Android user, you may have experienced the annoyance of accidentally triggering the keyboard when all you wanted to do was access your apps. This happens when you swipe up on the screen, and the search bar pops up.
However, you'll be relieved to know that you can easily disable this feature and prevent the keyboard from intrusively appearing.
In this guide, we'll walk you through the comprehensive step-by-step process on how to disable swipe to start search on your Android phone.
Also Read: How To Enable Voice Input Speech To Text On Samsung Galaxy A14
How To Disable Swipe Up To Start Search On Android
To begin, access your Android device's app screen. You will notice a search bar at the bottom. In the top right corner, you'll find three vertical dots. Tap on them. Once you tap on the three dots, a pop-up menu will appear. Among the options listed, you should see one labeled "Preferences." Tap on the "Preferences" option to proceed to the next step.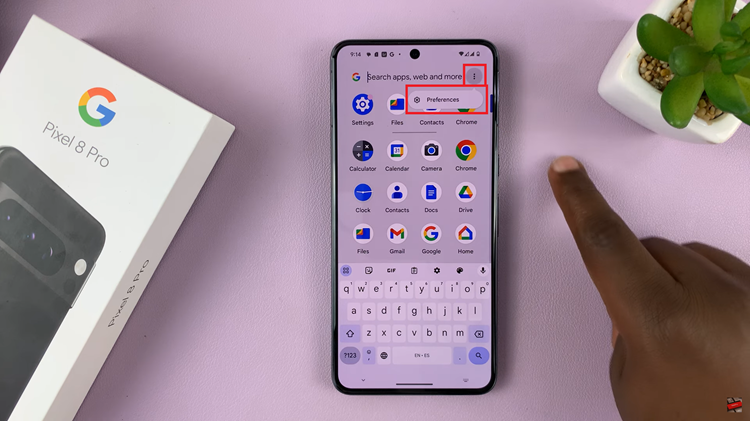 In the "Preferences" menu, you will find a range of options related to the search feature and other settings. Among these options, there should be one specifically named "Swipe Up To Start Search." Tap on the toggle to turn it off.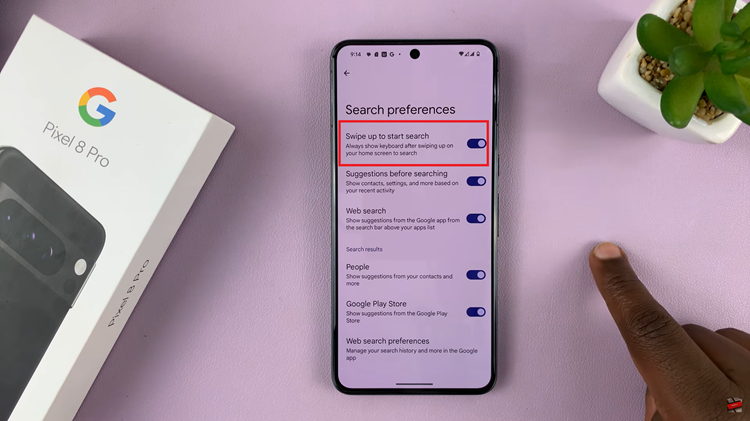 When the toggle switch is grayed out or in the 'off' position, it means the feature is disabled. Your Android device will no longer trigger the search bar and keyboard when you swipe up on the screen.
Watch: How To Enable / Disable Call Forwarding Google Pixel 8 / 8 Pro