Roku TV has become a popular choice for streaming enthusiasts, offering a user-friendly platform with a multitude of features. Among these features are dynamic wallpapers that add a touch of vibrancy to your viewing experience.
However, not everyone appreciates the sponsored wallpapers that occasionally appear, and if you find them intrusive, you'll be pleased to know that disabling them is a straightforward process.
In this guide, we'll walk you through the comprehensive step-by-step process on how to disable sponsored wallpapers on Roku TV.
Also Read: How To Check Battery Level On Roku TV Remote
How To Disable Sponsored Wallpapers On Roku TV
Begin by navigating to the home screen. Using your remote, scroll down to the left sidebar and select "Settings." This will open the main settings menu, used for customization. Within the Settings menu, locate and select the "Theme" option.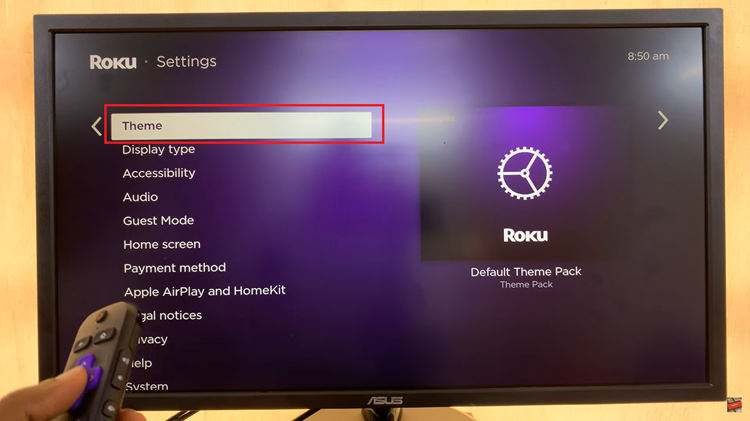 Once you are in the Theme settings, scroll down until you find the option labeled "Sponsored Wallpapers." Roku often displays vibrant and dynamic wallpapers as a part of its sponsorship agreements. By selecting this option, you'll enter the submenu dedicated to managing sponsored wallpapers.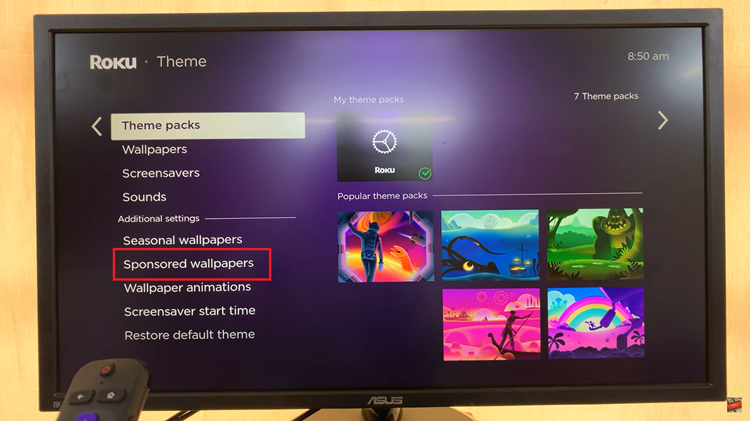 In the Sponsored Wallpapers submenu, you'll find the option to enable or disable sponsored wallpapers. Highlight the "Sponsored Wallpapers" option and press the right arrow on your remote to reveal the available choices. Select "OFF" to disable the sponsored wallpapers feature.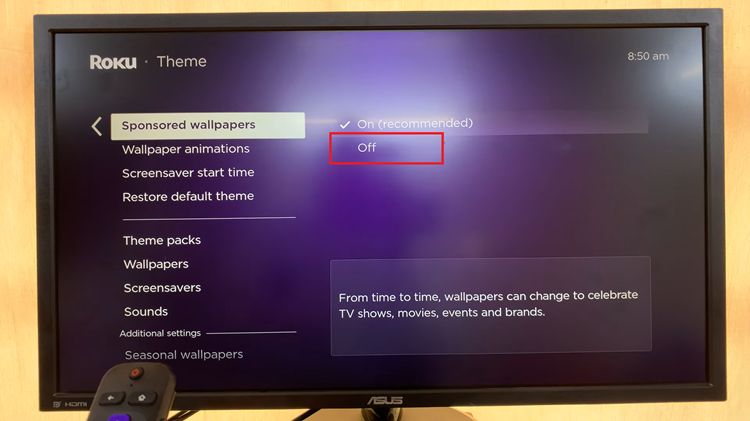 After selecting "OFF," Roku may prompt you to confirm your decision. This is a precautionary step to ensure that you don't accidentally disable the feature. Confirm your choice by selecting "Yes" or "OK" when prompted.
Watch: How To Restart Roku TV