In this article, we will guide you through the process of disabling the Silence Unknown Callers feature on your iPhone.
In this digital age, our smartphones are an integral part of our lives. They not only serve as communication devices but also provide a gateway to the vast world of information. However, the convenience of having a smartphone also comes with the drawback of receiving unwanted calls, such as spam or robocalls.
To tackle this issue, Apple introduced the 'Silence Unknown Callers' feature on iPhones. While it can be helpful in reducing disturbances, it may also cause you to miss important calls from unknown numbers. If you find yourself in this situation, don't worry!
Read more: How To Turn OFF Live Photos On iPhone
Turn OFF 'Silence Unknown Callers' On iPhone
Open the Settings app on your iPhone. Scroll down and tap on Phone.
Look for the Silence Unknown Callers option and tap on it. Toggle it to the off position.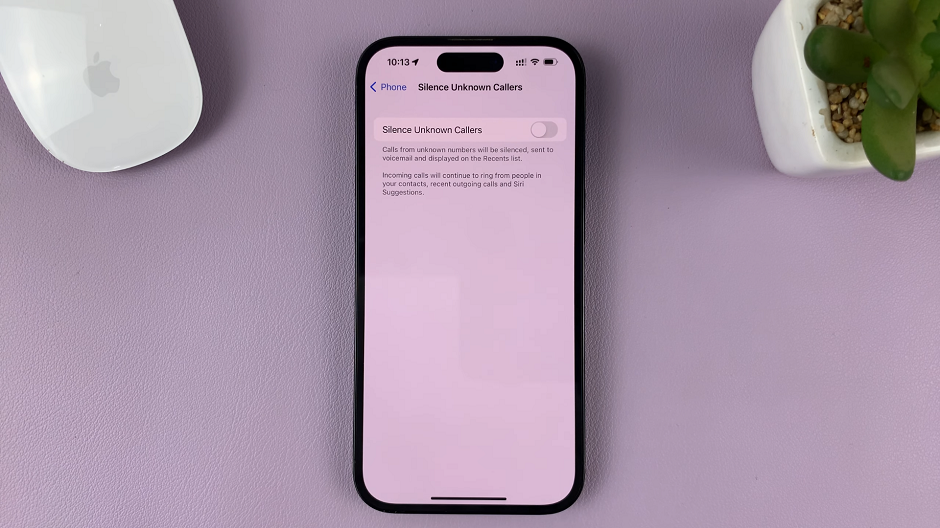 By following these simple steps, you can regain control over your incoming calls and ensure that you never miss an important call again. Disabling the Silence Unknown Callers feature on your iPhone allows you to receive calls from unknown numbers and prevents you from unintentionally ignoring significant contacts.
Remember that while this feature can be beneficial in filtering out spam calls, it's essential to stay vigilant and cautious when answering unfamiliar calls.
Note: The steps mentioned above are based on iOS 16. However, the process may vary slightly depending on the version of iOS installed on your iPhone. If you encounter any difficulties or variations, refer to the official Apple Support website or consult the user manual for your specific iPhone model.