In this guide, we'll walk you through the steps to easily disable phone calls on your Apple Watch.
The Apple Watch is a versatile companion that seamlessly integrates with your iPhone, providing a range of features from fitness tracking to notifications.
However, there are times when you might want to temporarily disable phone calls on your Apple Watch to focus on a task, enjoy some quiet time, or avoid interruptions during an important meeting.
Watch: How To Enable / Disable Focus Modes Using Action Button On iPhone 15 & iPhone 15 Pro
Disable Phone Calls On Apple Watch
The first step is to open the Apple Watch app on your paired iPhone. This app is where you can customize various settings and preferences for your Apple Watch.
Once you're in the Apple Watch app, tap on Notifications. Scroll down and look for the Phone option. This is where you'll find the settings related to phone calls on your Apple Watch.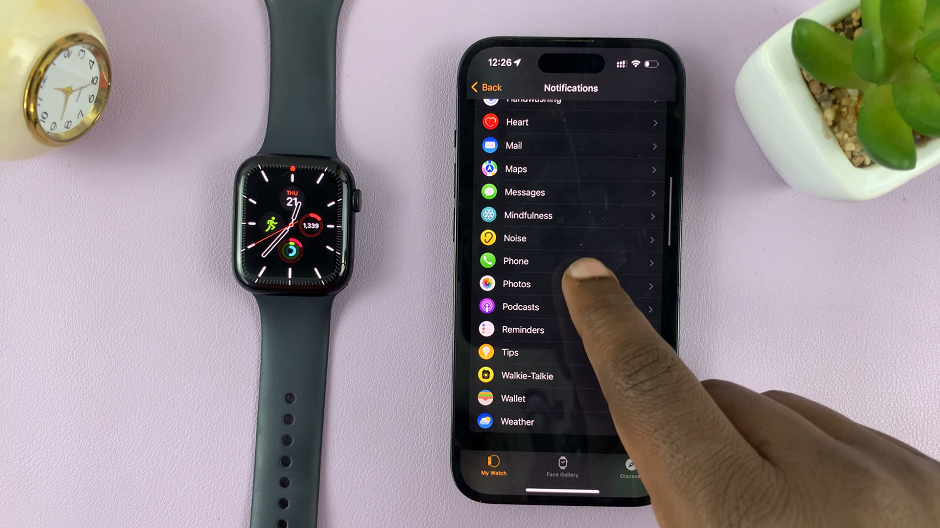 In the Phone settings, you'll see two options: Mirror my iPhone and Custom. Mirror my iPhone should be the one selected by default. This means that calls will only ring on your iPhone and consequently on your Apple Watch.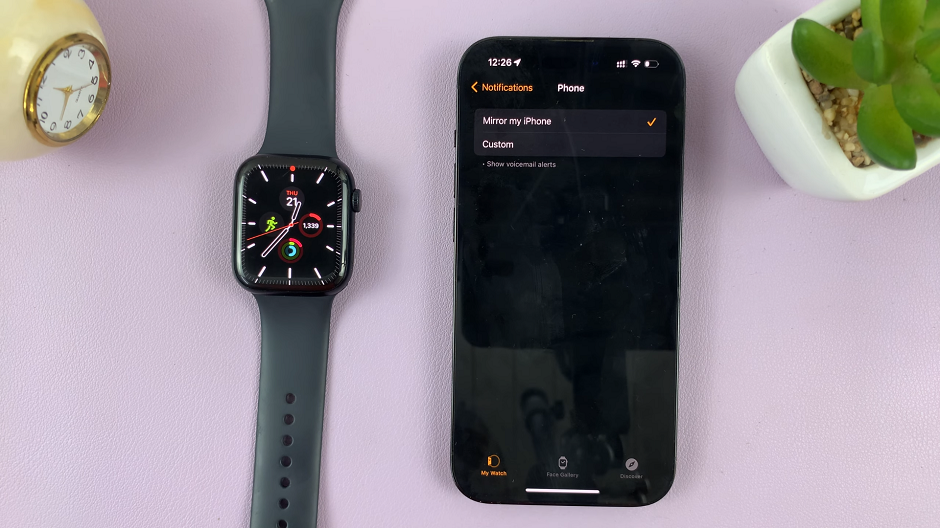 To disable phone calls, tap on Custom and select Notifications Off.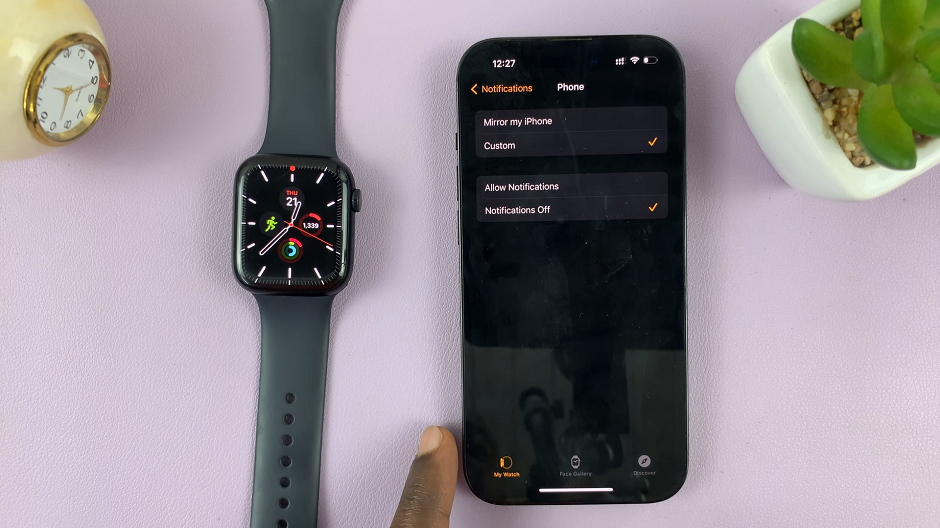 You can also leave the option to Allow Notifications on, then toggle off the Sound and Haptics for the phone calls. With this option, you'll still have phone calls on your Apple Watch, but they will be silent.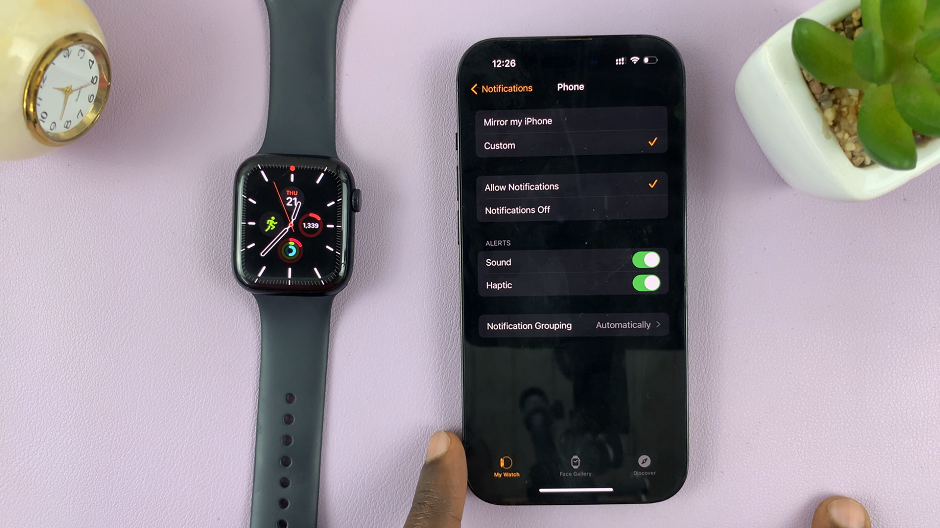 Set Up 'Do Not Disturb' Mode for Ultimate Tranquility
If you want to go a step further and ensure complete silence, you can enable Do Not Disturb mode on your Apple Watch. This mode not only silences calls but also mutes all notifications, ensuring uninterrupted focus.
To activate Do Not Disturb mode, swipe up from the bottom of your watch face to access the Control Center and tap the crescent moon icon. You can also customize the settings to allow certain notifications or calls from specific contacts.
Disabling phone calls on your Apple Watch can be incredibly useful in various situations. Whether you're in a meeting, working out, or simply need some quiet time, these steps will help you take control of your notifications and enjoy uninterrupted moments. Remember, you can always revert these settings when you're ready to receive calls on your Apple Watch again.