Embedded SIM cards, or the eSIM, have revolutionized the way we manage mobile connectivity, allowing users to easily switch between different cellular plans without physical SIM cards.
However, there are instances where you might need to delete an eSIM from your Pixel 8, whether to make way for a new plan or simply for reorganization.
In this guide, we'll walk you through the comprehensive step-by-step process on how to delete an eSIM on your Google Pixel 8.
Also Read: How To Delete Face Unlock From Google Pixel 8
How To Delete eSIM On Google Pixel 8
Begin by navigating to the "Settings" app. Within the Settings menu, scroll down and select "Network & Internet." Under the "Network & Internet" section, you'll find various options related to your mobile and internet connectivity. Look for and tap on the "SIMs" option.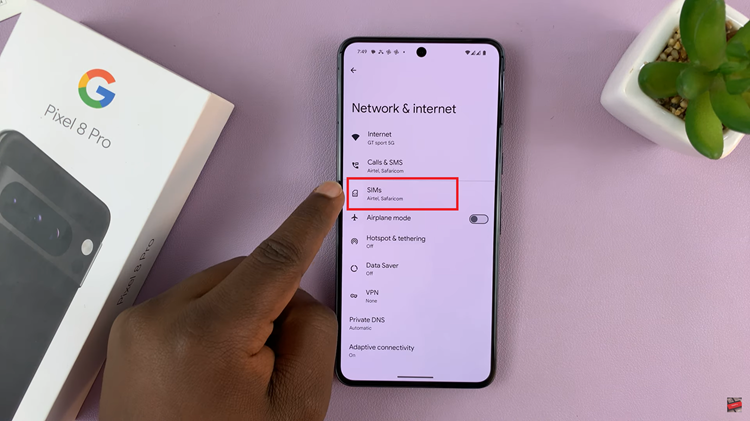 On the "SIMs" page, you'll see a list of the SIM cards, including the eSIM, associated with your device. After selecting your eSIM, you'll be taken to the settings page specific to that eSIM. Scroll down to the bottom of this page until you find the "Erase SIM" option. This is the crucial step in deleting the eSIM from your Google Pixel 8.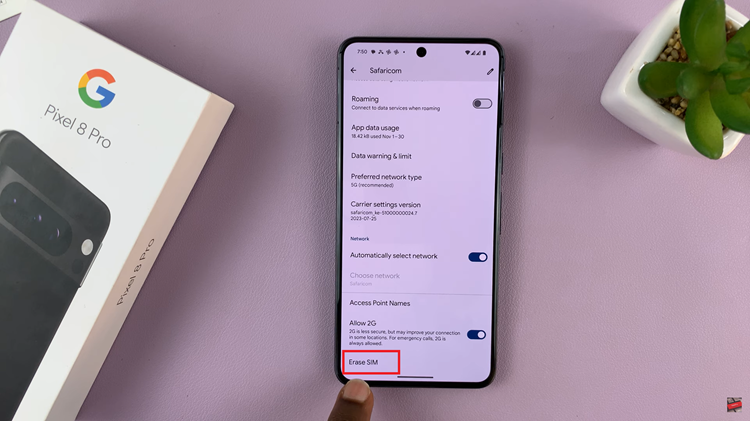 Upon tapping "Erase SIM," a confirmation prompt will appear, asking if you're sure about your decision to delete the eSIM. Deleting the eSIM will permanently remove its associated mobile plan and data. To proceed, tap on "Erase."