If you share your Windows 11 PC or laptop with someone or with some people, then the most useful thing to do is to create a new user account for every person using the computer.
When someone is no longer using your computer, you can delete that person's user account. Removing a user account from a Windows 11 coputer will remove the account together with all the information and data held in that user account.
Once you remove a user account from Windows 11, the process cannot be undone. That's why it is exrtremely important to make sure all necessary back ups and preperations have been made before the process begins. Also, only the Administrator can create and Delete user accounts on a Windows computer.
How To Remove (Delete) User Account In Windows 11
Log on to the PC or laptop with the Admin user account
Open the Settings App
Click on 'Accounts' on the left side panel
Then select 'Family and Other Users'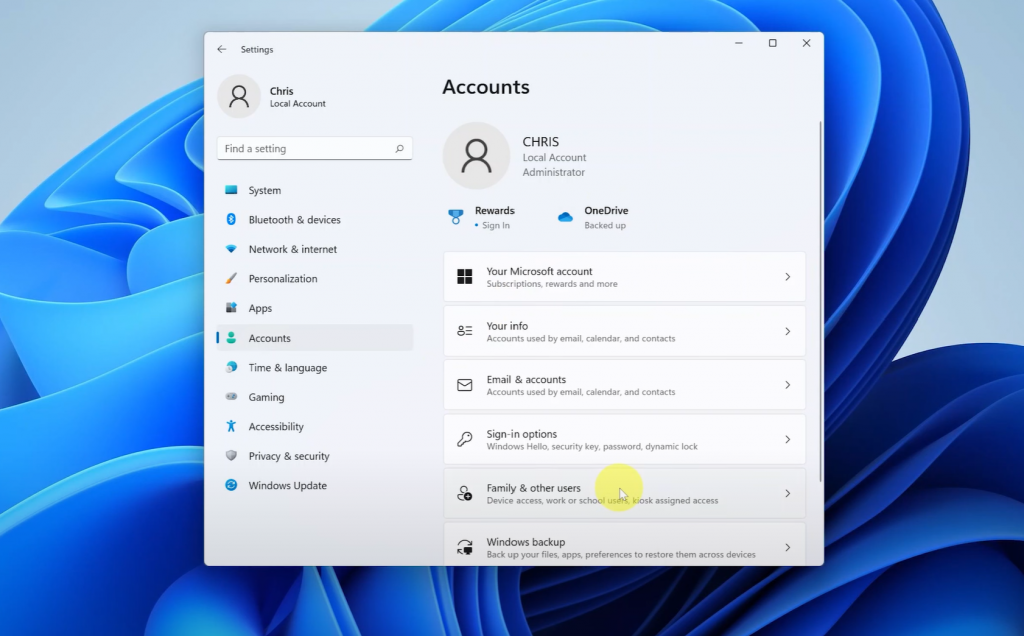 Clcik on the drop down arrow next to the user account you want to delete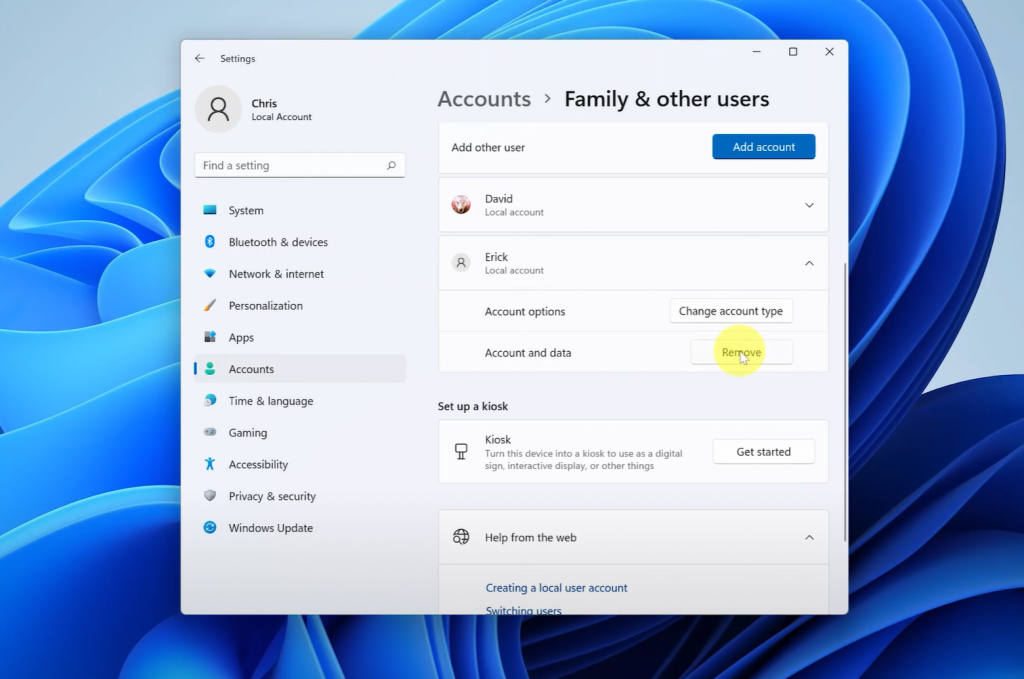 Select 'Remove'
Click 'Delete Account and Data'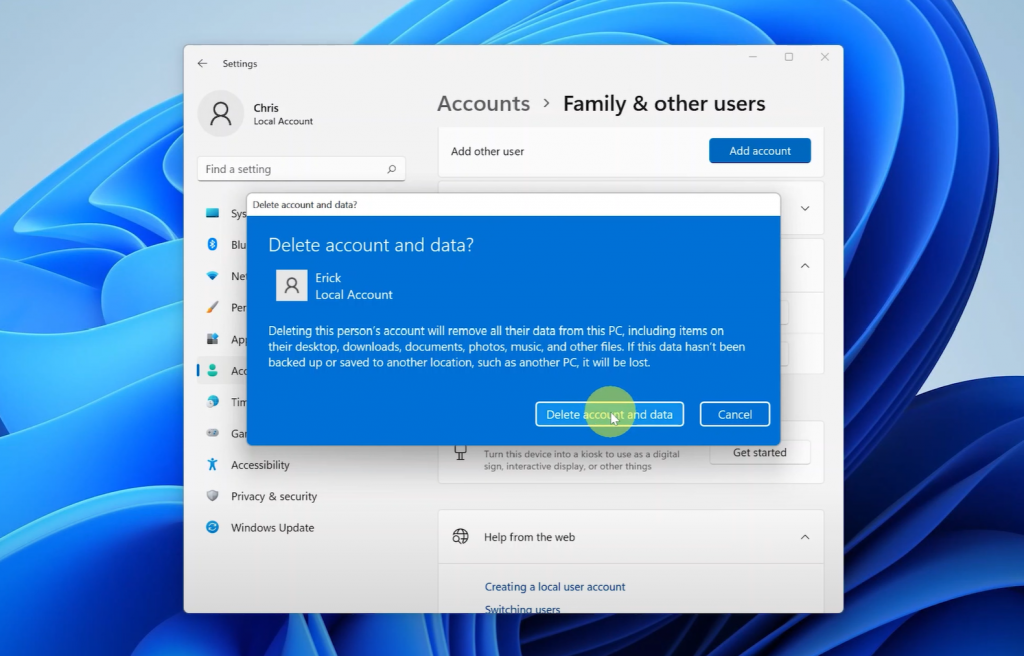 You have successfully removed a Windows 7 user account. If the user account was associated with a Microsoft account, that Microsoft account will not be deleted. It's just removed from your Windows 11 computer. The user account is gone but the Microsoft account can still be accessed on another computer or even from the browser or any other Microsoft app.
Also Watch: How To Add This PC Icon To Dekstop In Windows 11