The Samsung Galaxy Z Flip 5 is a cutting-edge smartphone that seamlessly blends style and technology, offering users a unique foldable design and a host of features. One of the essential tasks when setting up a new phone is transferring your contacts.
If you're moving from a device that uses a SIM card to the Galaxy Z Flip 5, you'll need to know how to copy your SIM contacts over. Fortunately, this process is straightforward and can be done in a few simple steps.
Here's a step-by-step guide on how to copy SIM contacts to the Samsung Galaxy Z Flip 5
Watch: How To Disable Location On Google Pixel Tablet
To Copy SIM Contacts To Samsung Galaxy Z Flip 5
Firstly, open the "Phone" application on your device and tap on the "Contact" tab at the bottom right of the screen to see all your contacts. At this point, tap on the three dots and select "Manage Contacts" from the menu that appears.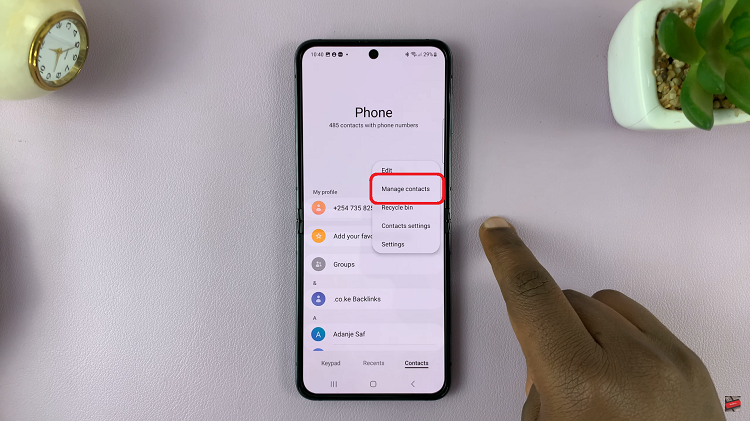 Now, select "Import Contacts" and select the location you're importing the contacts from. Next, select all the contacts you'd like to import and tap on "Done." At this point, choose the destination for the imported contacts and tap on "Import."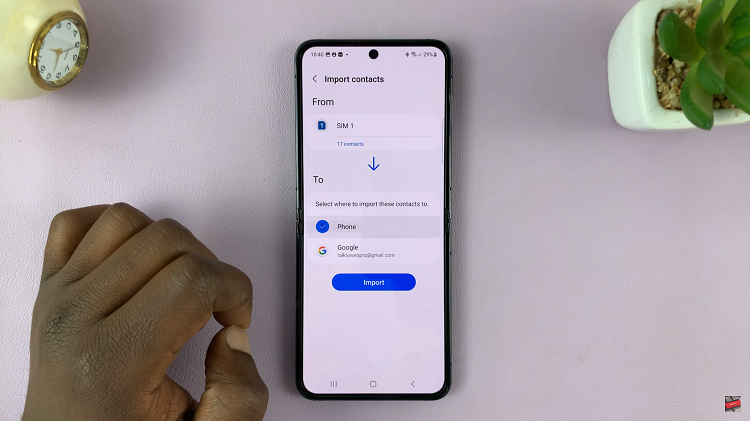 Once the transfer is complete, unlock your Galaxy Z Flip 5 and navigate to the Contacts app. Check if your SIM contacts have been successfully transferred. Let us know in the comment section below if you have any comments or suggestions.
Read: How To Add & Remove Status and Navigation Bar In Split Screen On Samsung Galaxy S23