Apple introduced Live photos feature into the camera app of their iPhones when iPhone 6S and 6S plus were launched. The Live photo feature is baked into the camera app of these phones and all later versions.
Live photo feature created a new media format that is only compatible with iPhone 6S and later versions. So you can take all the Live photos you want to but you cannot share them with your Android peeps or people with older iPhones. For this reason, there is a need to convert these Live photos to animated Gifs which can then be shared with people who don't have iPhone 6 or a later version.
If you have iOS 11,  you can convert Live photos into Gif format without installing anything. With older versions of iOS running on your iPhone or iPad, you will require a third party app to convert the Live photo into an animated Gif image.
Use iOS 11 To Convert Live Photo to Gif:
There is a Live Photos app in iOS 11 with which you can do this conversions. Open the Photos app and go to the Live Photos Album. Select the photo you want to turn into GIF. Swipe the photo upwards to open a set of options. These options will let you select the effects you want added to the Live photo. Choose between Live, Loop, Bounce and Long Exposure.
After you add the effect you want and save. The Live photo will be converted to an animated Gif and saved in the 'Animated' album. Live photos will create a new album and name it 'Animated' when you do it for the first time.
Use Third Party Apps To Convert:
Google have created an app called Motion Stills that can turn iPhone Live photos into animated Gifs. The app is free and can be used if you have iOS 9 and later versions. It's compatible with iPhone, iPad and iPod touch.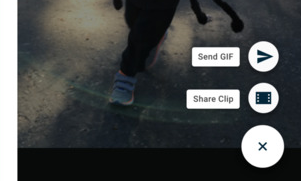 Apart from turning Live photos into gifs,  Motions stills also has advanced stabilization rendering capabilities. It can also turn the Live photos into movies.
Lively is also a free app on the itunes store that can convert an iPhone Live photo into Gif. It has some in app purchases though. Once installed Open Lively and allow it to access your gallery. Select the Live photo you want to convert and tap Export as GIF. You can also adjust the playback speed of your GIF in the export screen by choosing between 0.5x, 0.75x, 1x, 1.5x and 2x.