The Samsung Galaxy Tab S9 is a versatile and powerful tablet that caters to a multitude of tasks and entertainment options. Among its many features, it's also a capable gaming device, allowing you to enjoy a variety of games right on its high-resolution screen.
If you're an avid gamer and want to enhance your gaming sessions on the Tab S9, you're in luck – you can connect your Xbox controller to it.
In this article, we'll guide you through a step-by-step process on how to connect an Xbox controller to the Samsung Galaxy Tab S9.
Also Read: How To Check S Pen Battery Level On Samsung Galaxy Tab S9
How To Connect Xbox Controller To Samsung Galaxy Tab S9
Begin by navigating to the "Settings" app. Within the Settings app, you'll see various options. Look for "Connections" on the left panel and tap on it. In the Connections menu, find and tap on "Bluetooth." Once you're in the Bluetooth settings, you'll see a toggle switch. Tap on the toggle to enable Bluetooth connections.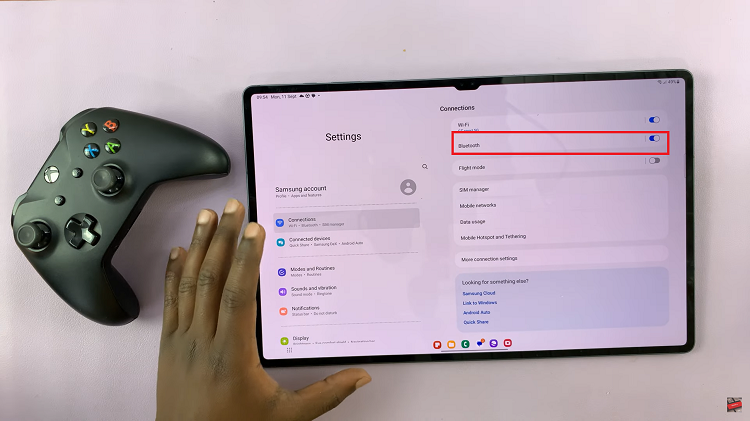 Next, switch on the Xbox controller. Then, press and hold the pairing button located on the top of the controller, until the Xbox button starts flashing rapidly. Return to your Bluetooth settings, under the list of available devices, you should see your Xbox controller listed. Tap on it to begin the pairing process.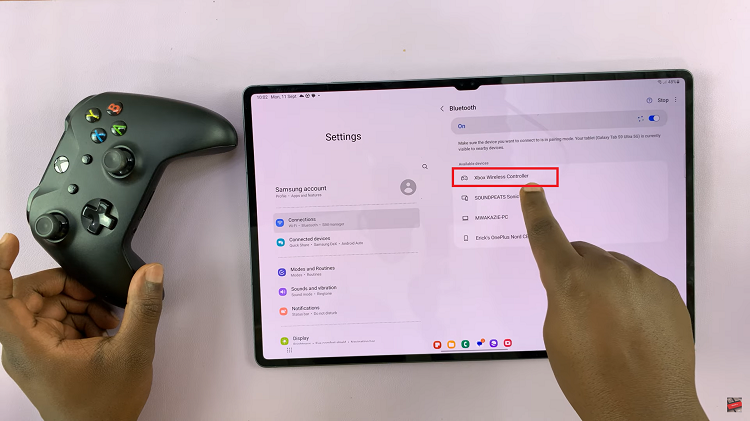 After tapping on the Xbox controller, a prompt will appear on your Samsung Galaxy Tab S9 asking you to confirm the connection. Tap on "Pair" to initiate the pairing process. Your tablet will establish a connection with the controller.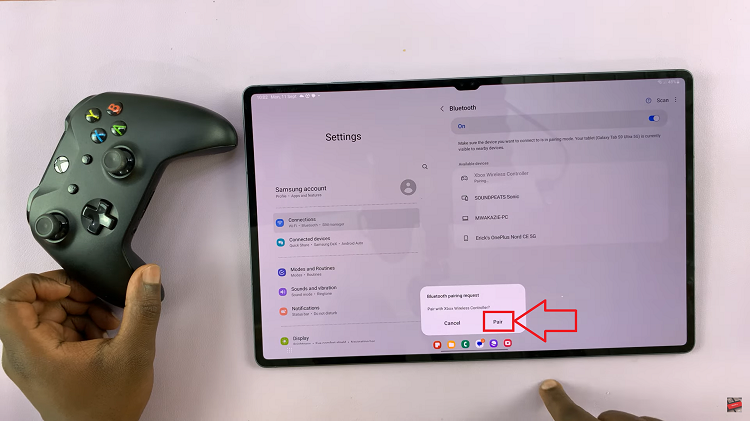 Connecting an Xbox controller to your Samsung Galaxy Tab S9 is a straightforward process. With the controller in hand, you'll have more control and precision in your games, making them even more enjoyable.
Watch: How To Change Screen Timeout Period On Samsung Galaxy Tab S9 S9+ S9 Ultra