Among the Galaxy Tab S9s'standout features is the S Pen, a versatile stylus that unlocks a world of creative possibilities and productivity.
However, like any electronic device, the S Pen's battery life can become a concern. To ensure you're never caught off guard, it's essential to know how to check the S Pen battery level.
In this article, we'll guide you through a step-by-step process on how to check S Pen battery level on your Samsung Galaxy Tab S9.
Also Read: How To Manually Update Samsung Galaxy Tab S9
How To Check S Pen Battery Level On Samsung Galaxy Tab S9
Before you can check the S Pen's battery level, ensure that it is connected to your Galaxy Tab S9. Once it's connected, you're ready to proceed.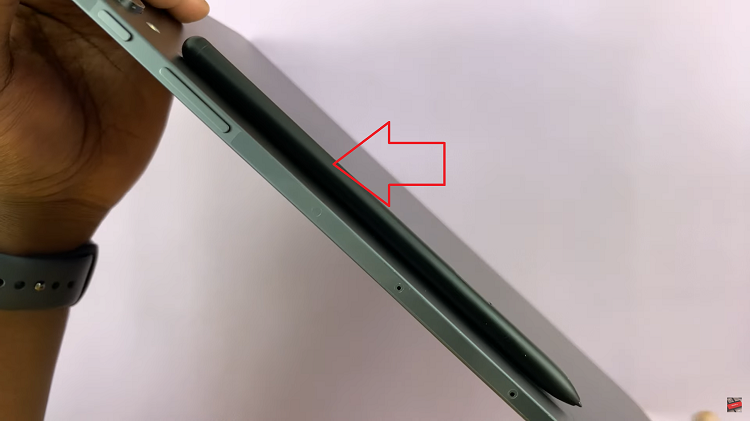 The S Pen has a button on its side, which can be used for various functions. To check the battery level, simply long-press this button for a couple of seconds.
After long-pressing the button, you'll notice an image or icon of the S Pen appearing on your tablet's screen. This icon will be accompanied by the current battery percentage of the S Pen, displayed right underneath it. This percentage will give you a clear idea of how much charge is remaining in your S Pen.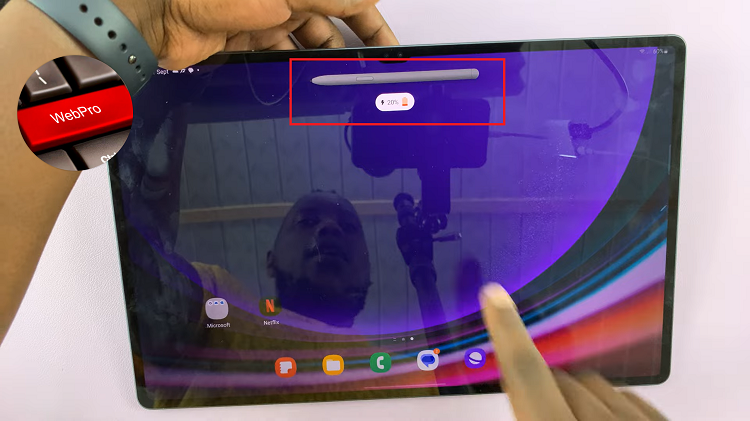 If you find that the battery level of your S Pen is low, you can easily recharge it by attaching it to the Galaxy Tab S9. The tablet will automatically begin the charging process, ensuring your S Pen is ready for use when you need it.
Also Watch: How To Enter / Exit Recovery Mode On Samsung Galaxy Tab S9, S9+, S9 Ultra