In today's digitally connected world, a stable and secure Wi-Fi connection is essential for our smartphones. However, sometimes you may encounter a hidden Wi-Fi network that doesn't appear in the list of available networks.
Fear not, for this article will guide you through the process of connecting your Samsung Galaxy S23, S23+, or S23 Ultra to a hidden Wi-Fi network.
A hidden Wi-Fi network, also known as a closed network or SSID broadcast disabled network, doesn't broadcast its name for security reasons. To connect to such a network, you'll need to manually input the network's name (SSID) and password.
Watch: How To Live Stream With GoPro HERO 12
Connect To a Hidden Wi-Fi Network On Samsung Galaxy S23 Series
To connect to a hidden network on your Samsung Galaxy S23, S23+, or S23 Ultra, you'll need to know the network SSID (name), down to the exact details and the password. This is because a hidden network typically will not appear on the list of available networks. This is despite the fact that it's actually available.
You will also need to be in the proximity of that Wi-Fi network.
To start, unlock your Samsung Galaxy S23, S23+, or S23 Ultra and navigate to the home screen. Go to Settings, select Connections and then tap on Wi-Fi. Ensure that the Wi-Fi toggle is switched on.
Under the list of available networks, you'll see an option labelled Add network. Tap on it.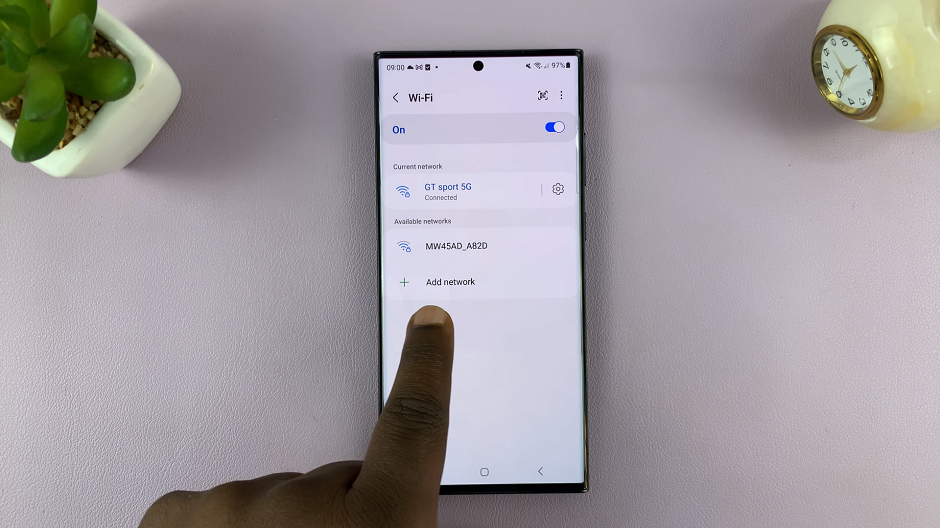 A screen will appear where you can enter the name of the hidden network. Type it in.
Next, select the security type of your hidden network (e.g., WPA2, WEP, etc.) from the menu in the Security option. WPA/WPA2-Personal is the default option, which is recommended on most Android phones.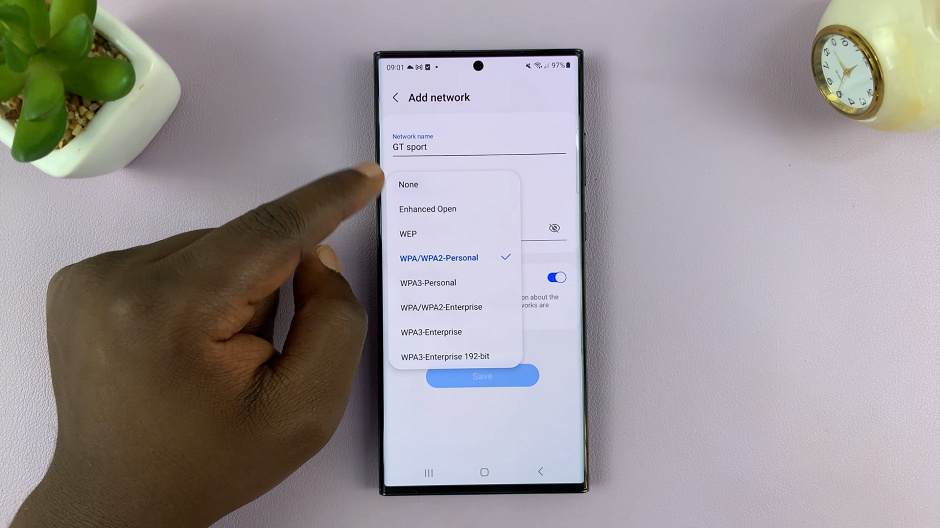 Now, enter the password for the hidden network. Double-check for accuracy. On some Android devices, you'll also be required to toggle Hidden Network on, if it isn't on by default.
Tap Save to initiate the connection process. Your Samsung Galaxy S23, S23+, or S23 Ultra will now attempt to connect to the hidden network using the provided information. If you were connected to another network, the hidden network will appear under Available networks, and you can tap on it to connect.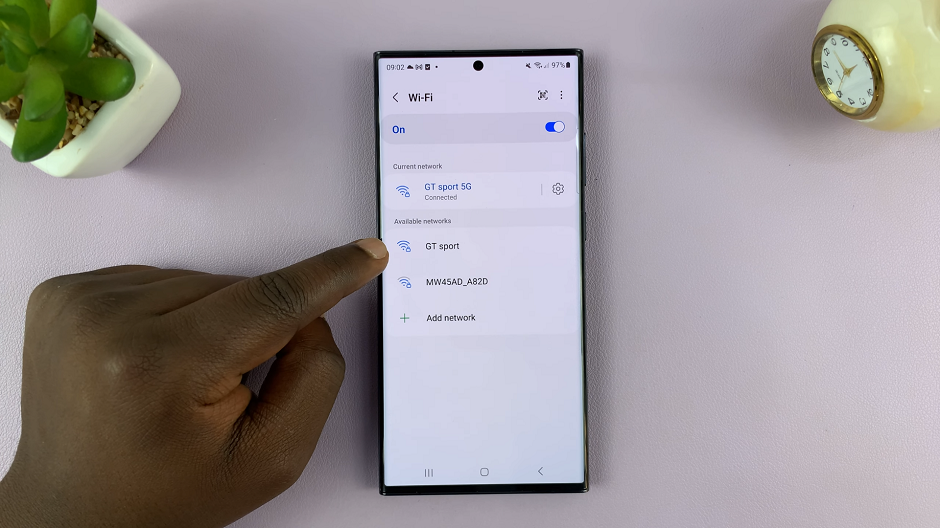 If all details are correct, you will see a Connected label under the network name, indicating a successful connection.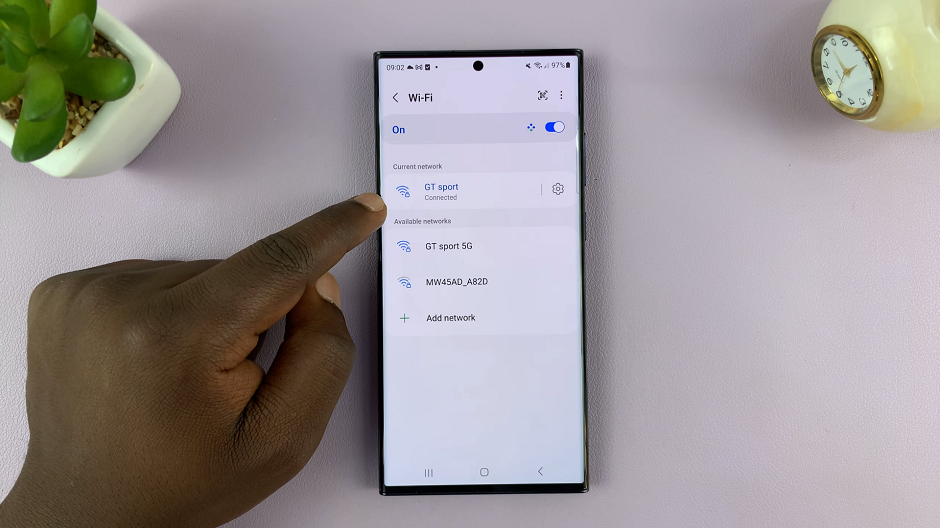 Troubleshooting Tips
If you encounter any difficulties during the process, consider the following troubleshooting tips:
Check SSID and Password: Ensure the SSID and password are correct. Any discrepancies can prevent successful connection.
Verify Network Availability: Confirm that the hidden network is in range and operational.
Restart the Device: Sometimes, a simple restart can resolve minor connectivity issues.
Re-enter Network Details: If issues persist, re-enter the SSID and password to rule out any input errors.
By following these steps, you can effortlessly connect your Samsung Galaxy S23 series phone to a hidden Wi-Fi network. This guide empowers users to navigate through the intricacies of network connectivity, ensuring a seamless online experience. Don't hesitate to refer back to this article whenever you encounter a hidden network in the future.
Read: How To Change Video Resolution & FPS (Frame Rate) On Google Pixel 8 & Pixel 8 Pro