If you're a proud owner of a Google Pixel tablet, you're already familiar with its sleek design and impressive capabilities.
However, there are moments when a tactile typing experience can make a significant difference in productivity and ease of use. This is where the integration of a Bluetooth keyboard comes into play.
In this article, we will walk you through a step-by-step guide on how to connect a Bluetooth keyboard to your Google Pixel tablet. Before you begin the pairing process, make sure that your Bluetooth keyboard is powered on and in discoverable mode.
Also Read: How To Charge Google Pixel Tablet To 100%
How To Connect Bluetooth Keyboard To Google Pixel Tablet
Unlock your Google Pixel tablet and navigate to the home screen and then tap on the gear-shaped "Settings" icon. Within the Settings menu, scroll down and tap on the "Connected Devices" option.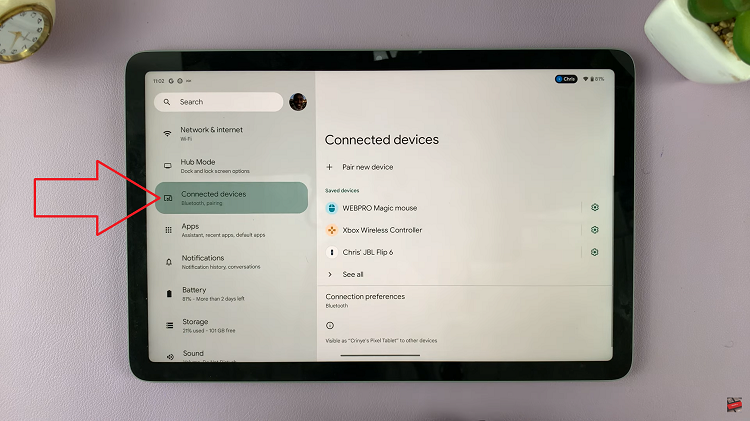 Inside the Connected Devices settings panel, you'll find various options related to device connectivity. Look for and select the "Pair New Device" option.
A list of available Bluetooth devices will appear on the screen. These are the devices that your Google Pixel tablet has detected. Look for your Bluetooth keyboard's name in the list and tap on it to start the pairing process.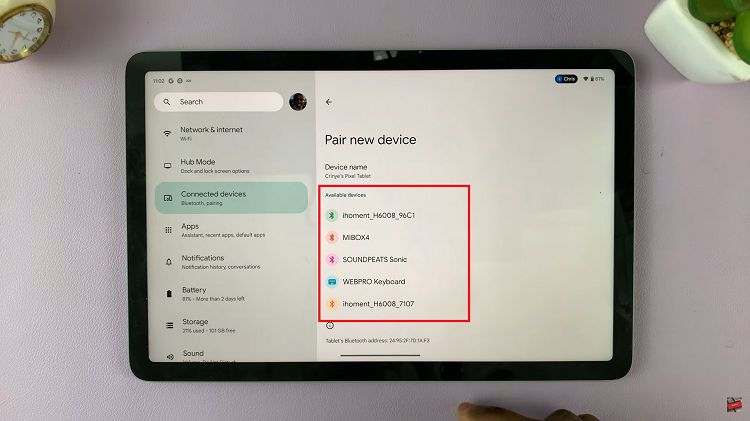 Follow any on-screen prompts that appear. During the pairing process, the keyboard or tablet may prompt you to enter a pairing code to establish a secure connection. If a code is necessary, the user manual of your Bluetooth keyboard typically provides it.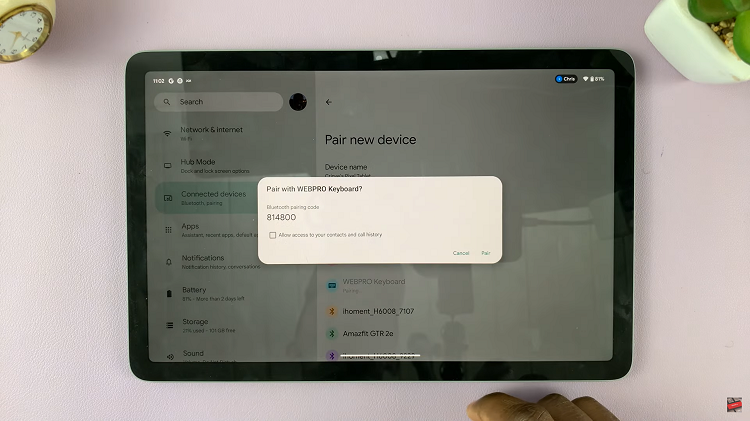 Once the pairing completes, your Google Pixel tablet will display a confirmation message indicating successful connection of the Bluetooth keyboard. You should now be able to start using the keyboard to input text on your tablet.
Watch: How To Connect Bluetooth Mouse To Google Pixel Tablet