In the era of wireless connectivity, the ability to seamlessly pair devices has become an integral part of our daily tech interactions.
If you're a proud owner of both Airpods Pro and the Google Pixel 8, unlocking the full potential of these cutting-edge gadgets through a smooth connection is a must.
In this guide, we'll walk you through the comprehensive step-by-step process on how to connect Airpods Pro to your Google Pixel 8.
Also Read: How To Export ALL Contacts On Google Pixel 8
How To Connect Airpods Pro To Google Pixel 8
The first step in is to make sure Bluetooth is turned on. Swipe down from the top of your screen to access the Quick Settings menu and toggle Bluetooth on. Afterward, navigate to the "Settings" app. Within the Settings app, scroll down and tap on "Connected Devices." Here, you'll find a list of devices that are currently connected or available for pairing.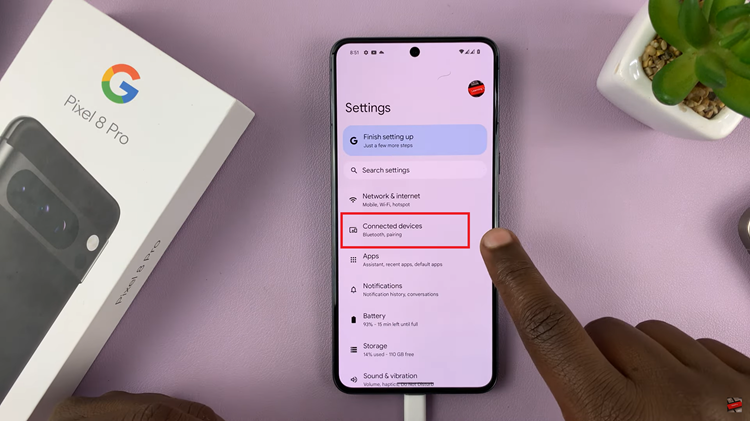 To initiate the pairing process, tap on "Pair New Devices." Your Pixel will now actively search for nearby devices. With your Pixel searching, it's time to put your Airpods Pro into pairing mode. Open the lid of the Airpods Pro case, press and hold the button on the back until the LED light on the front starts flashing white. This indicates that your Airpods Pro are discoverable.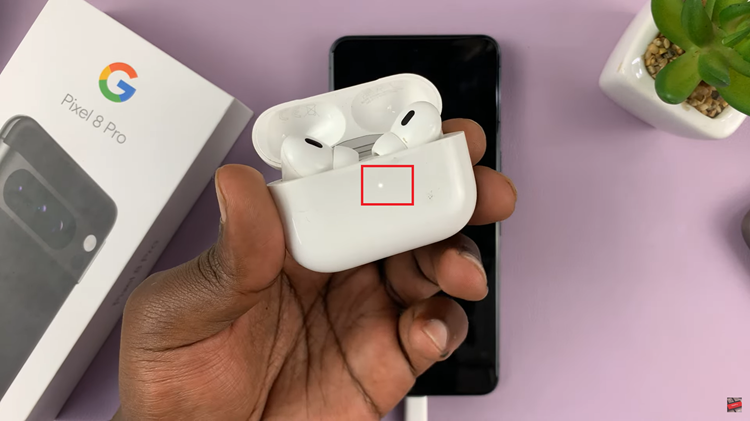 As your Pixel detects available devices, you'll see a list of options. Look for your Airpods Pro in the list of Available Devices and tap on them.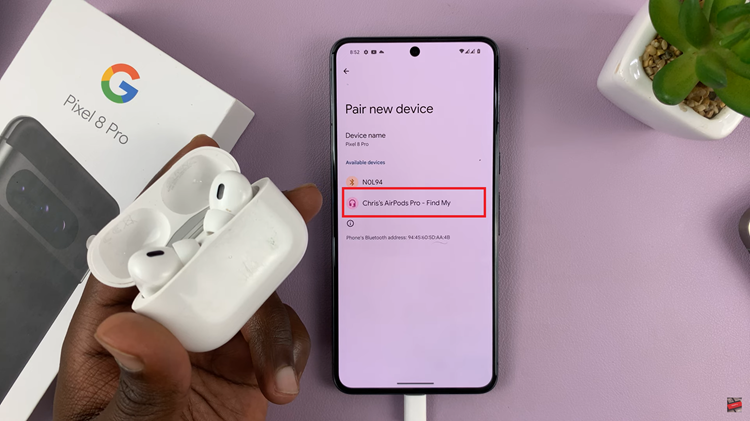 After selecting your Airpods Pro, a prompt will appear on your Pixel's screen asking if you want to pair with the Airpods Pro. Confirm the pairing by tapping "Pair."