Screen time enables you to get real-time reports about how much time you spend on your iPhone and using what.
Armed with this information, you can decide how best to use your device and set limits if need be.
To turn on Screen time, this is what you do. Go to Settings and tap on Screen Time. Next, tap Continue. Select your phone and from now on, you will be able to get a report on your use of websites, apps, e.t.c.
How To Check Screen Time On An iPhone
Now, to access your Screen time report of activity, go to Settings and tap on Screen time. Next up, tap See all activity.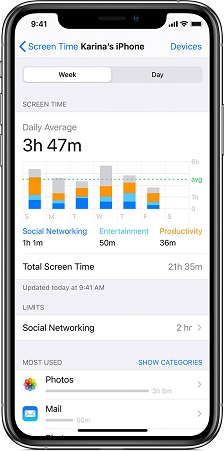 You may want to track or manage the amount of screen time you spend. From here, you can set limits for the apps you use most.