Call of Duty: Modern Warfare 3 immerses players in intense combat scenarios, offering a gripping narrative intertwined with fast-paced action. Amidst the chaos of warfare, subtitles play a crucial role in ensuring players catch every piece of dialogue and essential information.
For some players, the default subtitle size in "Modern Warfare 3" might not be optimal, either appearing too small or overwhelming. Luckily, by delving into the game's settings, it's possible to modify the subtitles' size, granting gamers the flexibility to fine-tune this crucial aspect.
In this article, we'll guide you through the necessary steps to change the size of the subtitles in Call of Duty: Modern Warfare 3.
Watch: How To Unblock Players On Call Of Duty Modern Warfare 3
To Change Subtitles Size In Call Of Duty Modern Warfare 3
Firstly, launch the game and navigate to the COD HQ homepage.
Next, press the 'Options' button on our controller and select "Settings." From the settings menu, select "Audio" and then select the "Subtitles Size" option under the 'Subtitle' section.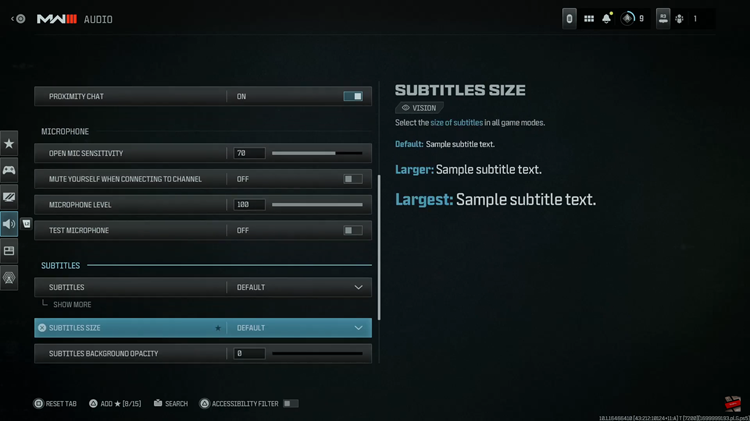 At this point, you'll see a couple of options: Default, Larger, and Largest. Now, choose the option you'd prefer from the list. After making the desired adjustments, exit the settings page and the changes will be saved.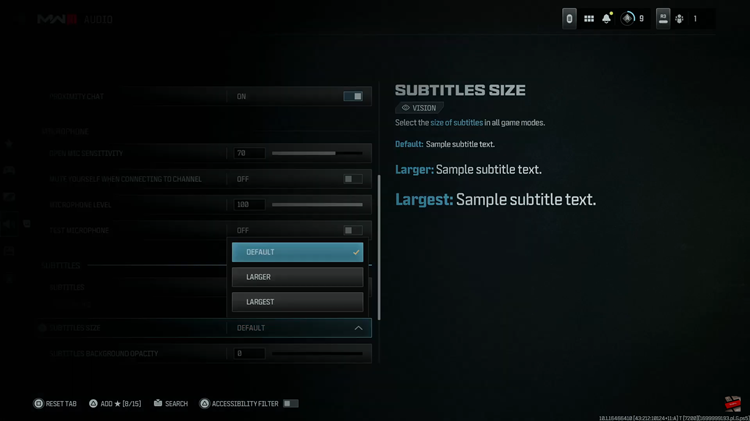 At this point, launch any game mode to see the changes in the subtitle size. You should now see subtitles displayed in the adjusted size you configured. Let us know in the comment section below if you have any questions or suggestions.