In the world of virtual soccer, EA Sports FC 24 offers an immersive gaming experience that allows you to take control of your favorite teams and players. While the gameplay and graphics are top-notch, sometimes it's the small details that can make a big difference in your gaming experience.
One such detail is the player indicator size which helps players quickly identify and track their controlled players on the field. This can be customized to suit your preferences.
In this article, we'll show you how to change the player indicator size in EA Sports FC 24.
Watch: How To Change Camera Settings On FC 24
To Change Player Indicator Size On EA Sports FC 24
First, launch the game on EA Sports FC 24 on your gaming console or PC. Next, select the "Settings" icon located at the top left corner of the screen, then select "Settings." Next, tap on "Game Settings" within the settings menu.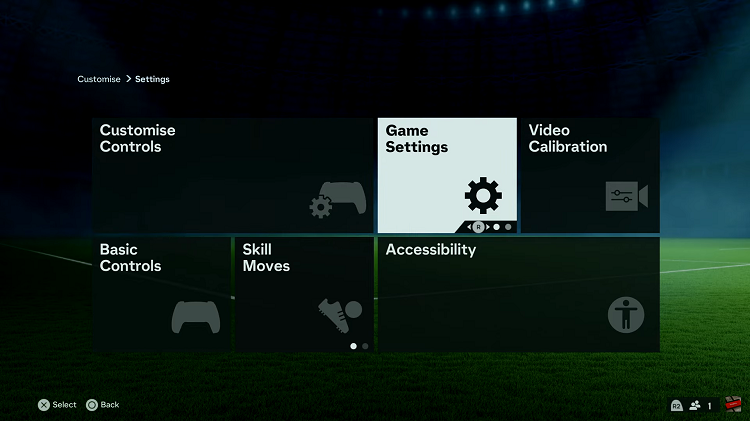 At this point, head over to the "Accessibility" section under the game settings menu. Now, scroll down and find the "Player Indicator Size" option. Now, you can choose between small, large, or default. Choose your desired option and exit the settings to save the changes.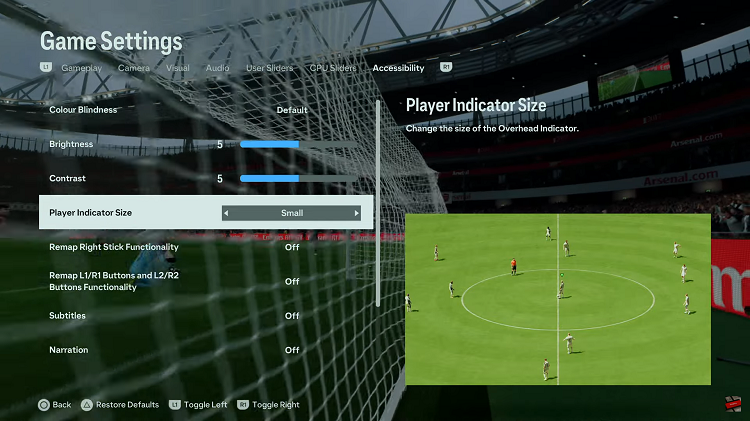 In conclusion, customizing the player indicator size in EA Sports FC 24 is a simple yet effective way to enhance your gaming experience. By following the steps outlined in this article, you can tailor the game to your liking and enjoy every match with precision and style.