Unlocking the full potential of your iPhone involves not just exploring its various features but also customizing it to suit your preferences. One such customization is changing the lock screen clock font size.
If you find the default font size too small or too large and wish to make it just right, you've come to the right place. You can enhance the readability and aesthetics of your lock screen, ensuring that every time you glance at your device, the time is presented to you with utmost clarity.
In this article, we'll guide you through step-by-step on how to change the lock screen Clock font size on your iPhone. Before we continue, make sure your iPhone has iOS 17 or any later versions.
Also Read: How To Delete Contact Poster On iPhone
How To Change Lock Screen Clock Font Size On iPhone
To begin, lock your iPhone to access the lock screen. Once you're on the lock screen, press and hold an empty space. A menu will pop up, presenting you with various options. Among these options, select 'Customize'.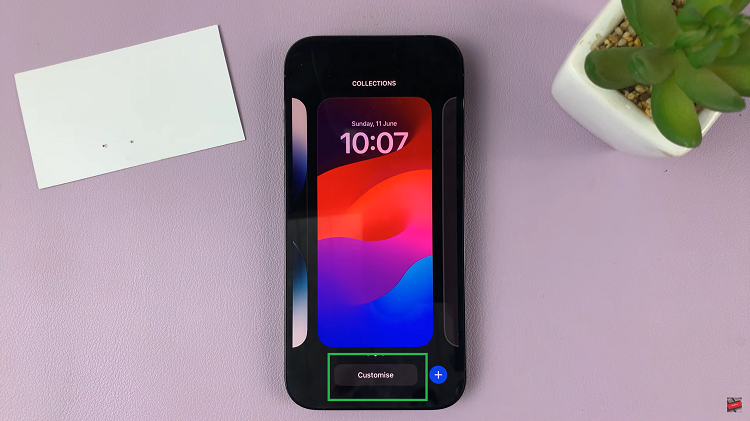 Next, select "Lock Screen" to access the customization screen, where you can personalize your lock screen. Among the available options, locate and tap on the 'Clock' option at the top of the screen.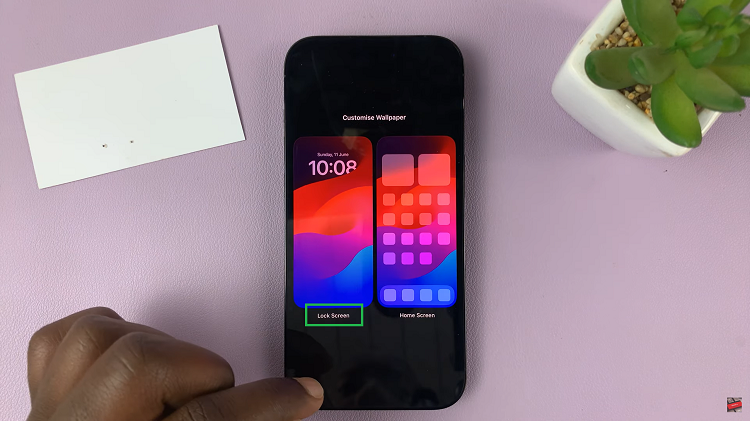 Upon tapping the clock settings, you'll encounter a range of choices to modify the appearance of your lock screen clock. Here you'll find a slider icon that allows you to increase or reduce the font size.
Swipe to the right to enlarge the font, or swipe to the left to make it smaller. Find the size that suits your preferences best by experimenting with the slider.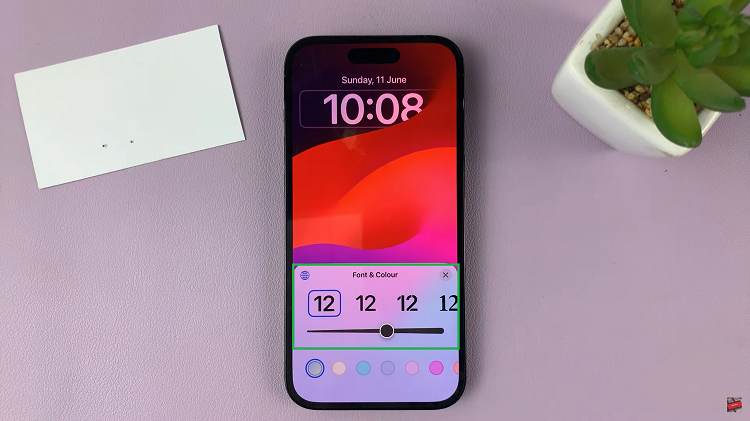 Once you've achieved the desired font size for your lock screen clock, it's time to save the changes. Be sure to tap on the 'Done' button, as this will finalize your customizations and apply the newly selected font size to the lock screen clock.