Are you tired of your Google Account name, is the name so old fashioned or too rusty, are you planning on creating a new profile, well worry no more this article will help you easily change your google account name.
Desktop
Open any browser and log in to your Google account in case you're not logged in already. On the vertical menu which is at the left for a desktop or on the top of the horizontal menu for a mobile web, click on 'personal info'.
On the profile page, select the > arrow which is on the right of your name. Then click on the pencil icon to edit your name. You will now be asked to enter either or both you new first and last name. Once you are through, click on the DONE option.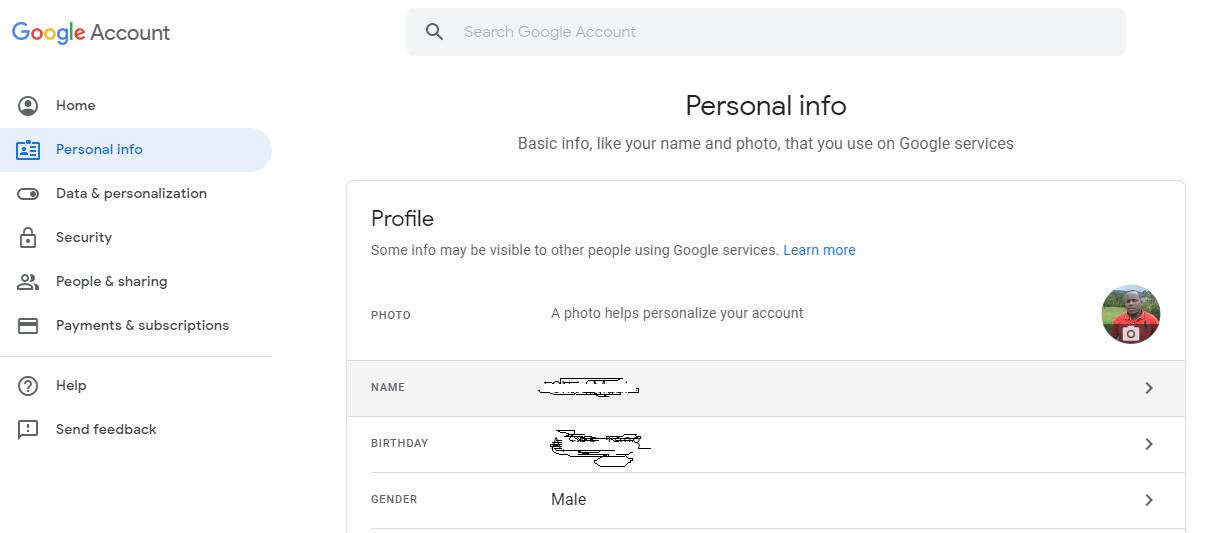 Android
Open your phone settings by tapping on the settings icon. Tap on google followed by Google account. At the top , tap on the personal information. Once it is open, select the name which is under the profile option. Most likely it will prompt you to login so i hope you remember your credentials.
To edit your name, tap on the pencil icon followed by entering your desired new name. Once you are through, tap on the DONE option to save your new name.
iOS
For those using IOS devices, on your IOS device tap on the gmail app so as to open it. On the left, tap on the menu icon. Once open, search for the settings option then tap on the email address that corresponds to the google account that is associated with the name you want to change.
Once it's open, tap on manage your google account followed by personal info. Besides your name, tap on > arrow. Once you see the pencil icon, tap on it so as to enter you new first and/or last name. Once you are through. Tap on DONE to complete the process.