I'm sure you've seen an Instagram profile whose bio had a different and probably striking font in the bio section. They say sometimes it's not what you say but how you say it.
Unfortunately Instagram does not have a way to change your bio font but it does accept other fonts. As you might have guessed by now, you can change your Instagram bio font using a third party tool.
There are plenty of third party tools you can use to change your Instagram bio font. All you need to do is type the bio text in the tool, let the tool change it to a font you want, copy the changed font and paste it in your Instagram profile's bio section.
Meta Tags Font Generator is currently our favorite Instagram bio fonts generator. It has a variety of fonts and also gives you a live preview of what your Instagram profile will look like with the new font.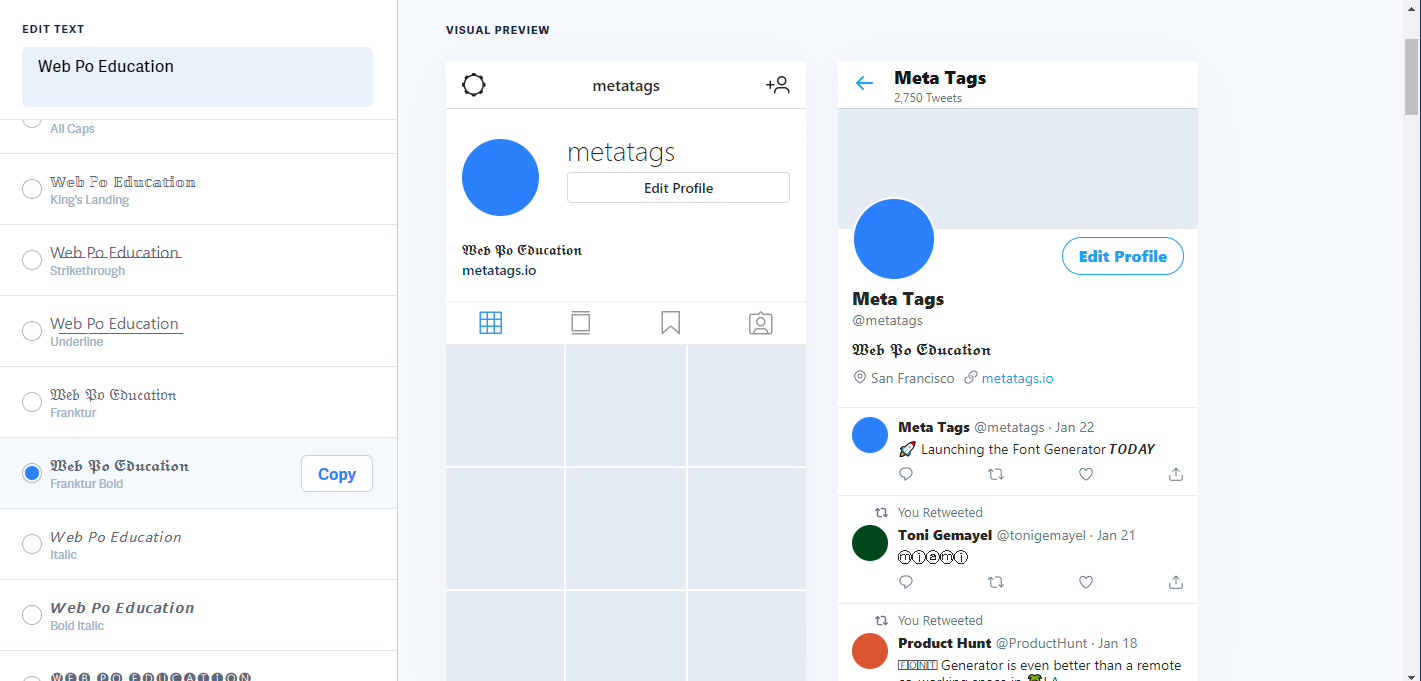 There are many other tools you could use to change the font on your Instagram bio. Some will even offer Unicode characters for your bio but you need to be careful with those because some phones might not be able to display the characters to their users.
Also Read: Quickly Identify Fonts On Magazines, Postcards and Billboards