Roku TV has become synonymous with a personalized and immersive home entertainment experience. With its user-friendly interface and feature-rich settings, Roku caters to the diverse preferences of its users.
One such customizable feature is the ability to change the audio language, allowing viewers to enjoy their favorite content in a language of their choice.
In this guide, we'll walk you through the comprehensive step-by-step process on how to change the audio language on Roku TV.
Also Read: How To Change Wi-Fi Network On Roku TV
How To Change Audio Language On Roku TV
The first step is to navigate to the Settings menu on your Roku TV. Within the Settings menu, you'll find various options. Scroll down and select the "Audio" option. In the Audio settings submenu, locate and select the "Audio Preferred Language" option.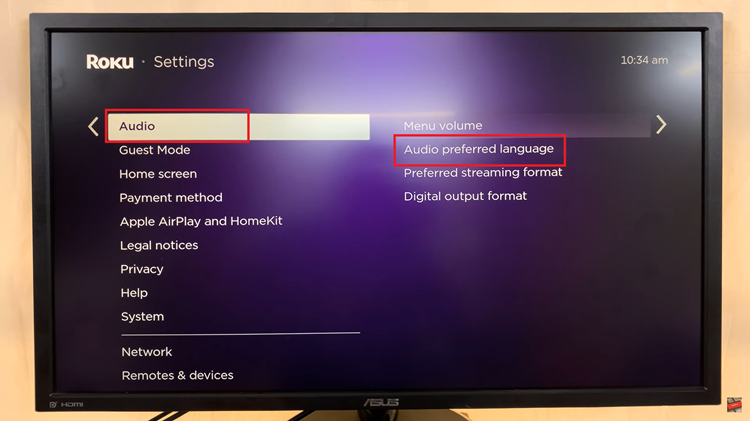 Once you've entered the Audio Preferred Language menu, you'll see a list of available languages. Scroll through the menu to find and select your preferred language. Roku provides a variety of language options, allowing you to tailor your audio experience to your language preference.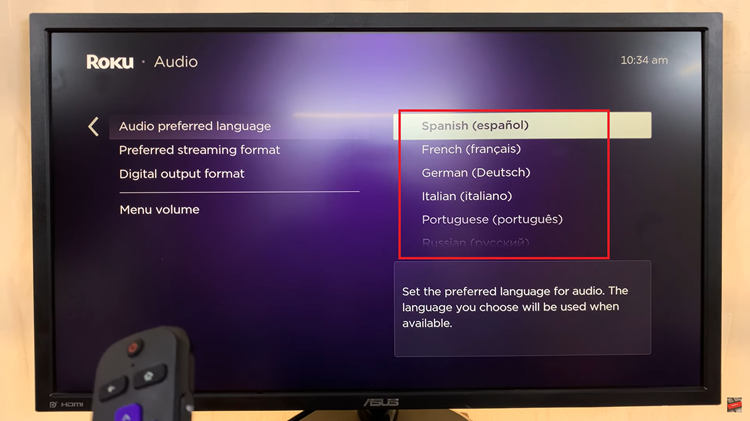 After selecting your preferred language, navigate to the "OK" option to apply the changes. Roku will save your settings, and your audio language preference will be updated accordingly.