Instagram.  like most other social media accounts, gives you full control over who you can and cannot interact with on the platform. If making your Instagram account private is not enough to keep out unwanted contacts and DM's, you can completely block someone.
When you block someone in Instagram, he/she can no longer view your profile, posts, stories, comments e.t.c. Your accounts will be invisible to one another; and peace will prevail.
How To Block Someone On Instagram:
Instagram is a mobile first platform so i'll start with the mobile apps, although the Instagram web interface has been improving with features lately.
Launch your Instagram application and open the profile of the person you intend to block. You can click on their username or search for their account using the Instagram search feature.
Once you are sure you have the profile of the person you want to block open, tap on the three dots in the upper right side, of your screen, then from the menu that pops up, select 'Block'. Confirm that you're sure. That user will be blocked.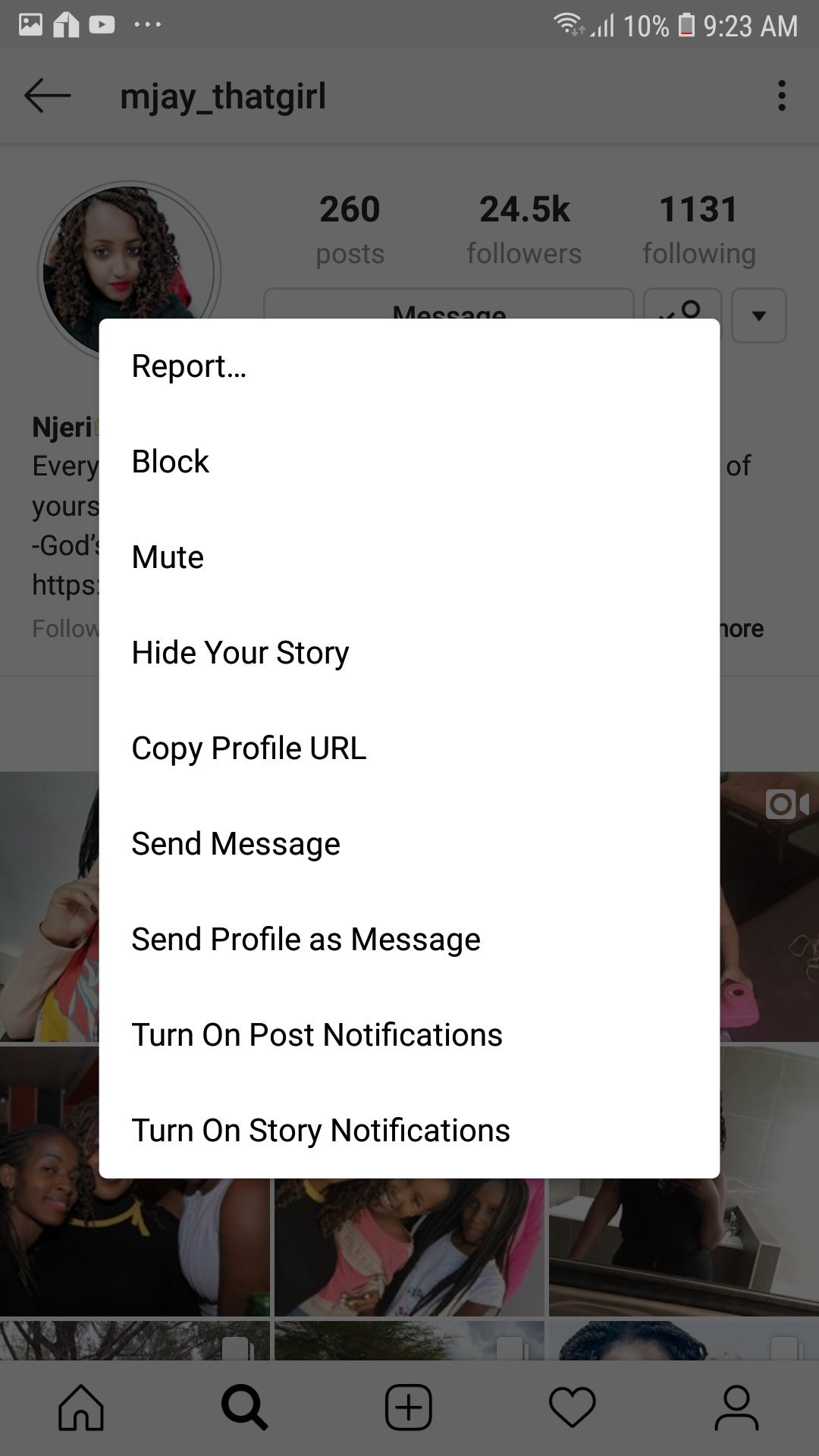 On the web interface, although rarely used, you can also block someone. Go to Instagram on the web browser and sign in. Find the profile of the person you want to block. Click on the three dots next to the Follow/Unfollow button and select 'Block' from the pop up menu.
That's how to block someone on Instagram. You can unblock anyone you have blocked at any time. But you have to follow each other again if you wish to be in contacts.