By default, only group admins can be able to add members to a WhatsApp group. However, there's now a way for to allow WhatsApp group members to add others to the group.
It is however important to note that you can only be able to make this option possible if you're already a group admin.
Whether you're a group admin looking to decentralize group management or a member hoping to contribute more actively to the community's growth, this tutorial caters to all WhatsApp users eager to embrace a more inclusive and collaborative group experience.
Read: How To Turn Dictation Microphone On iPhone Keyboard ON & OFF
Allow Group Members To Add Other People To The Group
To allow this option, open WhatsApp and navigate to the group you want to modify. Once inside the group chat, look for the group name at the top. Tap on it to access the group info page.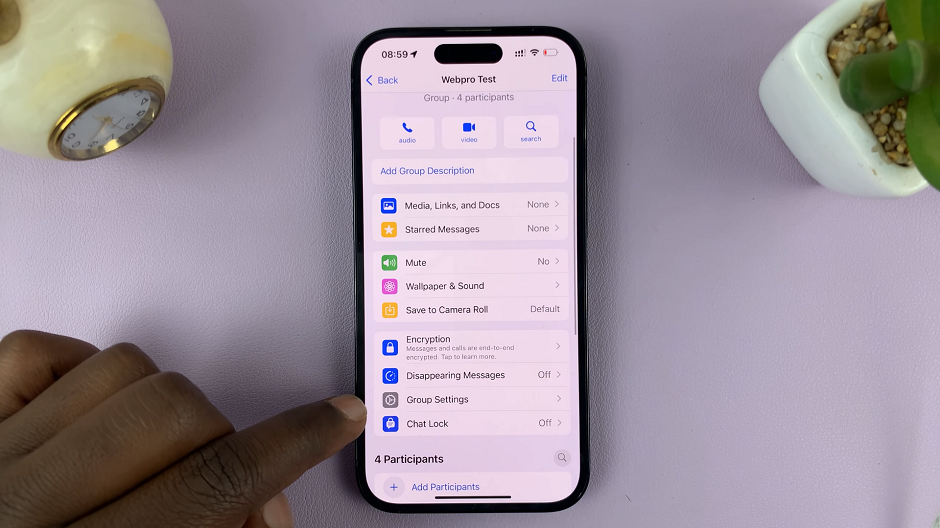 On the group info page, you'll find various details about the group and its members. Look for the Group Settings option, usually displayed as a gear icon. Tap on it to proceed to the group settings.
In the group settings, you'll see a list of options that control different aspects of the group. Locate the Participants Can: section and find the option to Add Other Participants.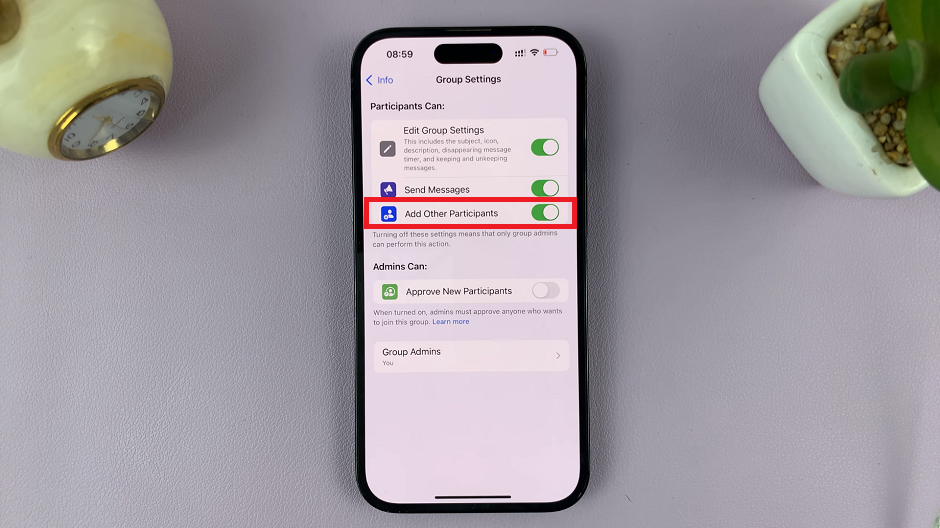 To allow group members to invite others, tap on the toggle button next to the Add Other Participants option. The button turns green from grey, and that grants members the privilege to add group members.
They will now be able to see the Add Participants option on their end.
When you allow WhatsApp group members to add other people to the group, you can significantly enhance group dynamics and encourage active engagement. By sharing the responsibility of expanding the community, you foster a sense of belonging and inclusivity.
However, it's crucial to balance this feature with privacy and security considerations to maintain a positive group experience. Remember, WhatsApp often releases updates and changes to its features, so ensure you're using the latest version of the app to access all functionalities.
Watch: How To Unlock WhatsApp Chats