Airdrop has to be literally the best way to share files between Apple devices. Whether it's an iPhone or a Mac, an iPad or a Macbook, they all got Airdrop.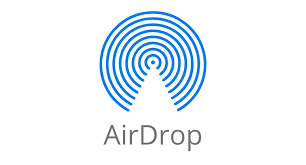 To use Airdrop, you need to make sure it's turned on, and both Wifi and bluetooth are turned on as well.
How To Send Files Via Airdrop
If you have files on your MAc that you want to send to another Apple device, Simply right click on the file and put your mouse cursor over 'share', then choose Airdrop.
Airdrop will look for other Airdrop devices around. The device you're intending to send files to should have Airdrop turned on.
Your Mac's Airdrop will discover the receiver device and other devices within airdrop proximity. Choose the device you want to send to and the file will be sent.
How To Receive Files Via Airdrop
`To receive files on your Mac, you need to make sure you have Airdrop turned on on your Mac. If you're receiving files from a device o your contacts list, then the 'Contacts Only' option will work. For any other device, use the 'Everyone'. option.
The sender should know your Airdrop name which is usually the name of your Mac. As soon as the sender sends, you'll hear your Mac make a sound to indicate it's receiving the file. The file will be saved in the downloads folder.
The folder will pop up and highlight the received file as soon as it's finished receiving the file.
Remember to set it back to 'Contacts Only' or to turn it off when you're done receiving the file(s).