Are you tired of constantly opening a weather app to check the forecast? Wouldn't it be convenient to have real-time weather updates right on your iPhone's home screen?
Well, you're in luck! With just a few simple steps, you can easily add a weather widget to your iPhone, ensuring that you stay informed about the weather conditions at a glance.
In this article. we'll guide you through the process on how to add the weather widget on your home screen of your iPhone.
Also Read: How To Change Keyboard Theme On iPhone
How To Add Weather Widget On Home Screen On iPhone
To begin, long press on an empty space on your home screen. This action activates 'Jiggle Mode', allowing you to customize and add widgets. Now, tap on the small (+) icon in the top left corner of the screen.
Scroll through the suggested widgets until you spot the 'Weather ' icon. After selecting the Weather widget, you can customize how it looks. Scroll through the options to choose the layout that suits you. .
When satisfied, tap on the "Done" button located in the top right corner of the screen to save and apply your customizations. You can also. hold and press the widget and drag it to where you want on your home screen.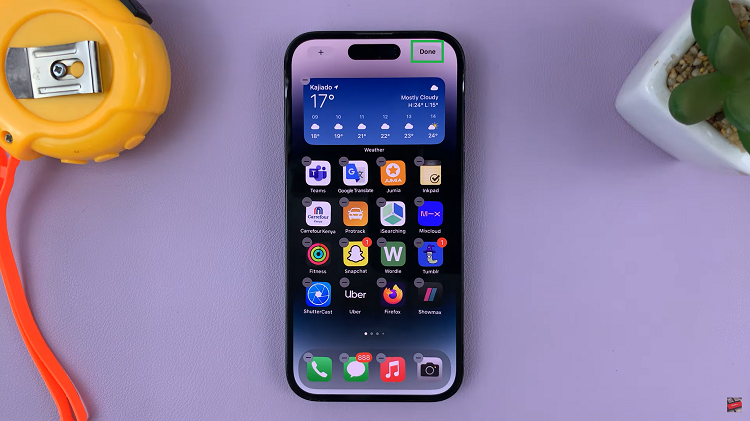 To ensure that your weather widget works accurately, navigate to your iPhone's Settings. Scroll down and tap on the "Weather" option within the settings menu. Next, locate and tap on "Location".
Under the Location menu, select the option "While Using The App Or Widget."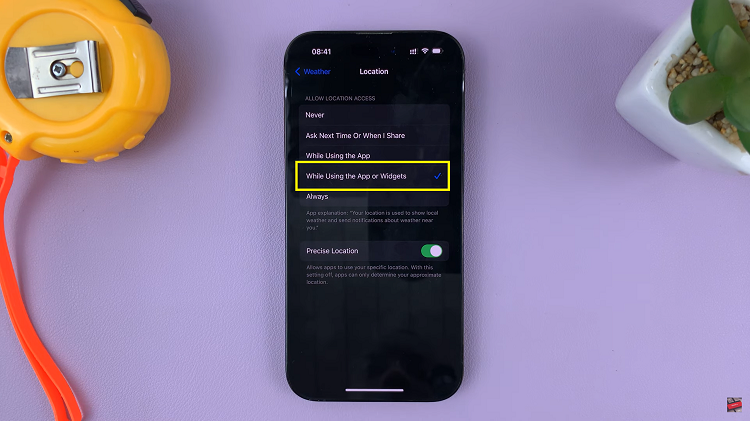 Additionally, the toggle switch for "Precise Location" should be enabled. This feature allows the weather app to provide more accurate weather information based on your exact location.
Watch: How To Enable Haptic Vibration On Google Keyboard For iPhone