Kobe Bryant's death came as a surprise to the whole world. It was a slow day especially here n the office with several Lakers and Kobe Bryant fans!
As we mourn, we used a third party app to create a simple Kobe Bryant theme for your Google Chrome browser. The theme puts a HD image of Kobe Bryant exhausted during a match at the Staple center!
The Kobe Bryant theme also has the colors of the Los Angeles Lakers team in the frame and tabs. I have installed it on my computer and it gives me a way to celebrate the life and legacy of my favorite basketball player of all time. You can find the "Kobe Bryant Tribute Theme" in the Chrome web store and install it for free on your Google Chrome browser.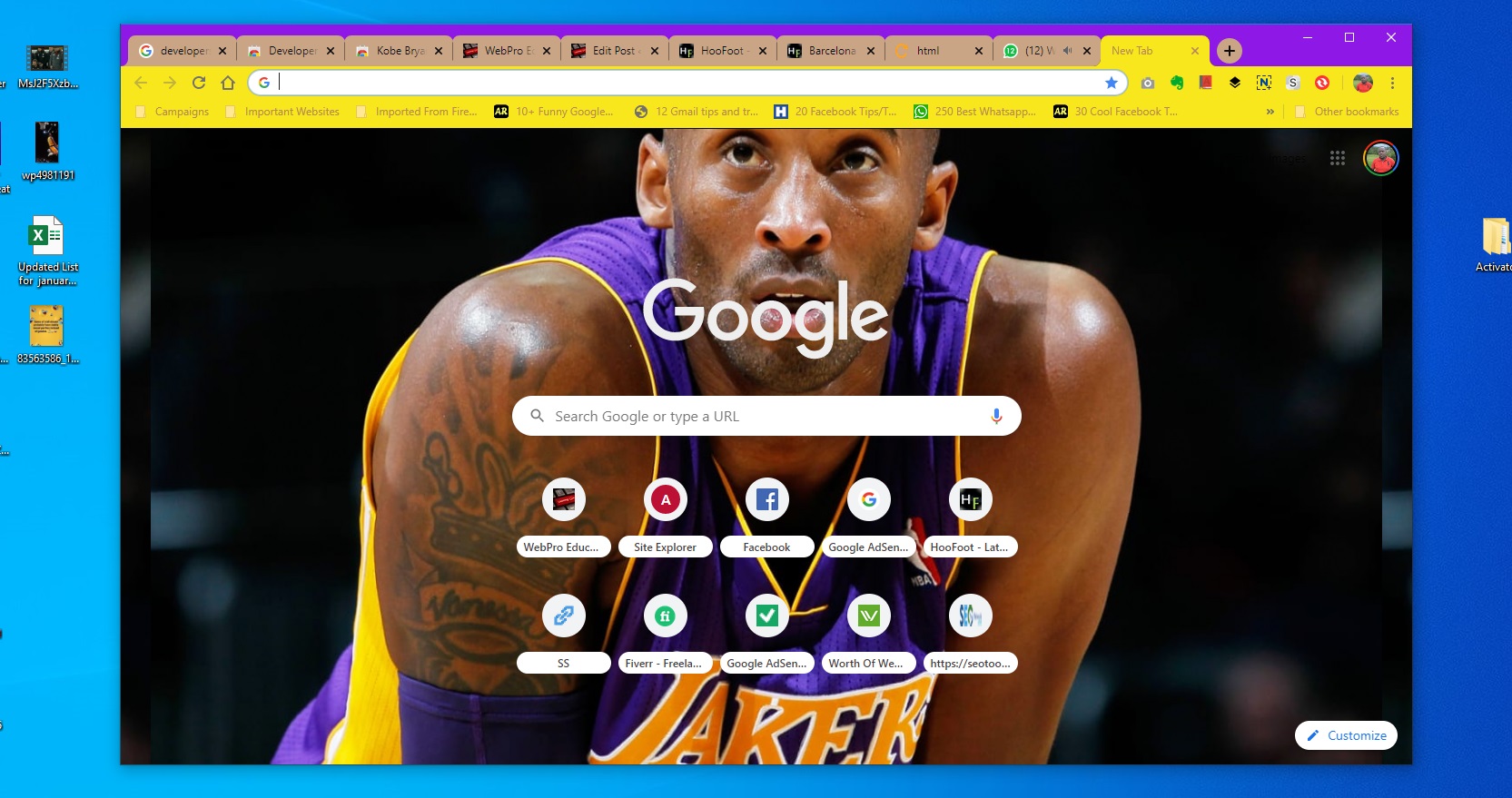 Also Watch: How To Clear Cache In Safari