Have you ever wanted anything done for you for free or at a reasonably cheap price? The answer is probably Yes! While most good things don't come free,  there is a place where you can get almost anything you'd wish for for only $5.  That place is Fiverr.
Fiverr is a global online marketplace that offers more than 3 million services at $5 per service.  They have the widest range of services you will see any where on the internet.
Fiver is made up of freelance professionals who work round the clock to deliver services to customers.  All you need to do is sign up for a free account,  browse through the services and select the services you like.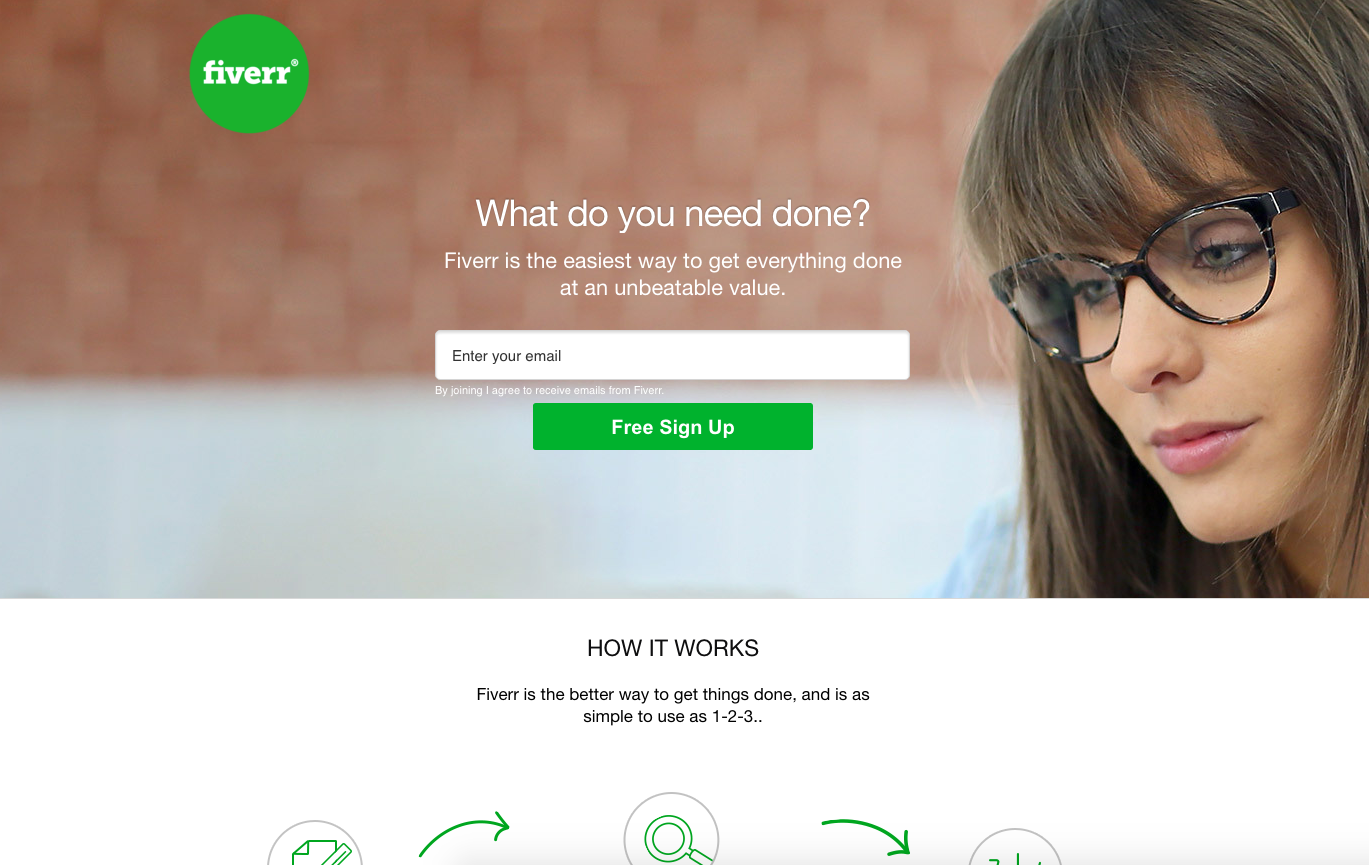 All the services on Fiverr are rated and have customer reviews to help you better select the service you want.
Some of the services are a bit complex and the freelancers(sellers) might charge higher prices.
How To Purchase a Service (Gig) on Fiverr:
After you have signed up for a Free account,  browser through the Gigs (services) to find the one you want.
There is a search box where you can search for the Gig you want.
Once you identify a service, read through the details of the service. Find out the complete description of the service and the estimated time of delivery.
If there are any Gig Extras, take note of them and their additional charges.
You can contact the seller first if you are unsure about the details of the service (gig).
Make a payment for the Gig.  Provide the extra information the seller needs.
Then order and wait for the service to be delivered to you.
Factors To Consider Before Selecting a Service (Gig) on Fiverr:
Always check the highest rated service in any section you want.  Higher ratings show that previous customers were satisfied with the service.
Check the estimated delivery time.  If you need something urgently,  choose Gigs with the shortest delivery time.
The language the freelancer offering the service speaks.  You need to make sure he/she speaks the same language as you in case there will be a problem and you need to communicate.
If you are a repeat customer,  choose services from sellers you trust.  If you didn't like a service,  it would be unwise to order services from that same seller.