The iPhone 15 and iPhone 15 Pro, the latest additions to Apple's iconic smartphone lineup, come packed with a host of features and accessibility options. One such accessibility feature is VoiceOver.
VoiceOver is a powerful accessibility feature that can make your iPhone 15 or iPhone 15 Pro more accessible and user-friendly for individuals with visual impairments or those who prefer spoken feedback.
In this guide, we'll show you how to turn on VoiceOver mode on your iPhone 15 or iPhone 15 Pro.
Watch: How To Delete Messages On iPhone 15
To Turn On VoiceOver Mode On iPhone 15
First, begin by unlocking your iPhone and going to the home screen. Then, tap on the "Settings" app, which is represented by a gear icon. Next, in the Settings app, scroll down and tap on "Accessibility."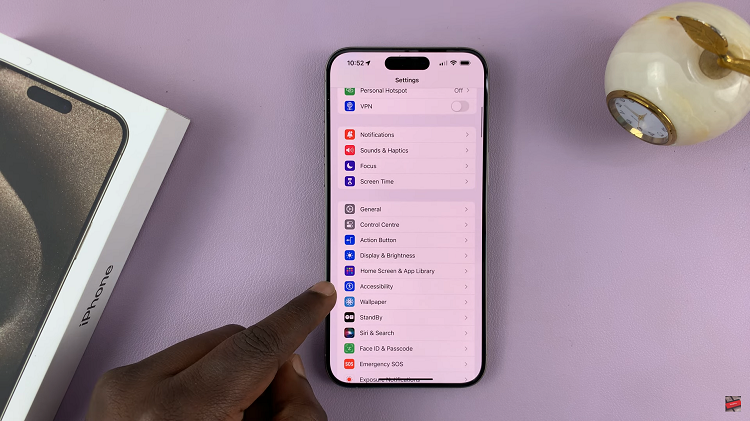 Inside the Accessibility menu, you'll find various accessibility features. Scroll down and tap on "VoiceOver" to access the VoiceOver settings. On the VoiceOver screen, you'll see a toggle switch at the top. To turn on VoiceOver, simply slide the switch to the right. You'll hear a confirmation prompt, and VoiceOver will start reading aloud the items on your screen.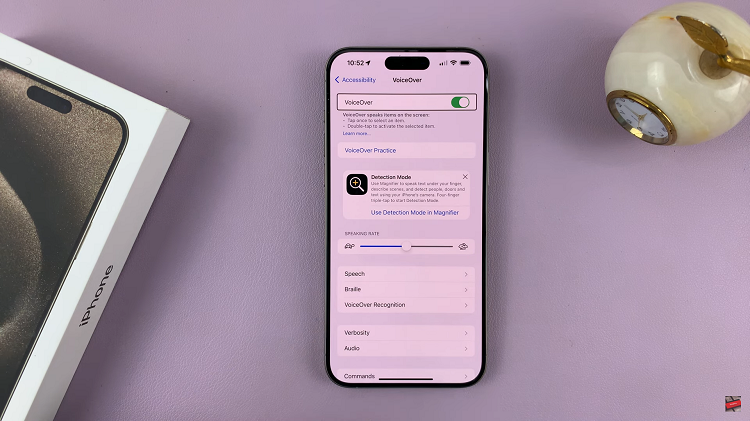 By following the simple steps outlined in this guide, you can enable and customize VoiceOver to suit your needs, and with practice, you'll be able to navigate your iPhone with ease using this essential accessibility feature. Let us know in the comment section below if you have any questions or suggestions.
Read: How To Take Burst Shot Photos On iPhone 15 & iPhone 15 Pro