In the age of smartphones, our devices serve as essential tools for communication, productivity, and entertainment.
However, with the convenience of constant connectivity comes the downside of unwanted or spam calls, which can be both irritating and disruptive. Luckily, Apple has come up with the "Silence Unknown Callers" feature.
In this article, we'll give you a comprehensive step-by-step guide on how to silence unknown callers on your iPhone 15 and iPhone 15 Pro.
Also Read: How To Enable Incoming Call Vibration On iPhone 15 & iPhone 15 Pro
How To Silence Unknown Callers On iPhone 15 & iPhone 15 Pro
To get started, locate and tap on the "Settings" app on your iPhone's home screen. Scroll down the settings menu until you find the "Phone" option.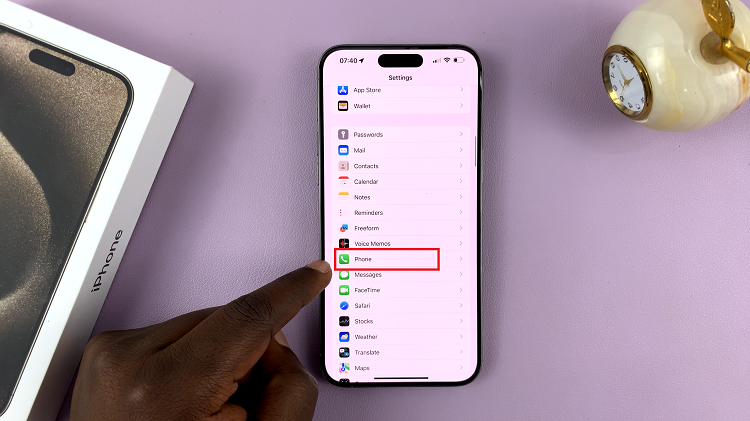 Inside the "Phone" settings, look for the "Silence Unknown Callers" option. This feature allows your iPhone to automatically silence calls from numbers that are not in your contacts, messages, or recent call list. Tap on it to access the toggle switch.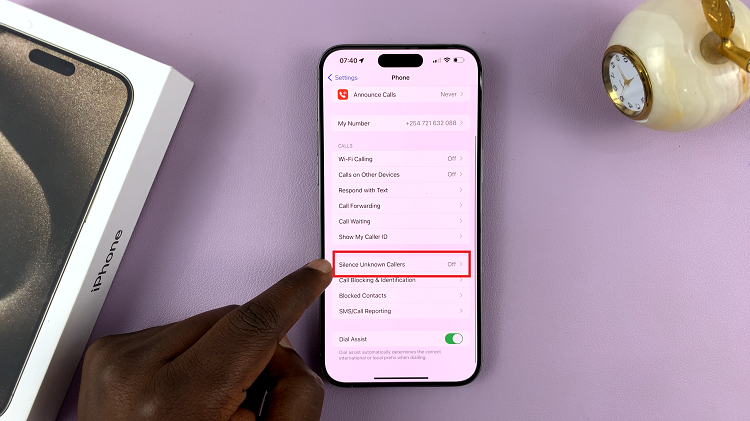 Once you've entered the "Silence Unknown Callers" menu, you'll see a toggle switch on the right side. Simply tap the switch to turn it on. When the feature is enabled, your iPhone will suppress incoming calls from unknown numbers, sending them directly to voicemail.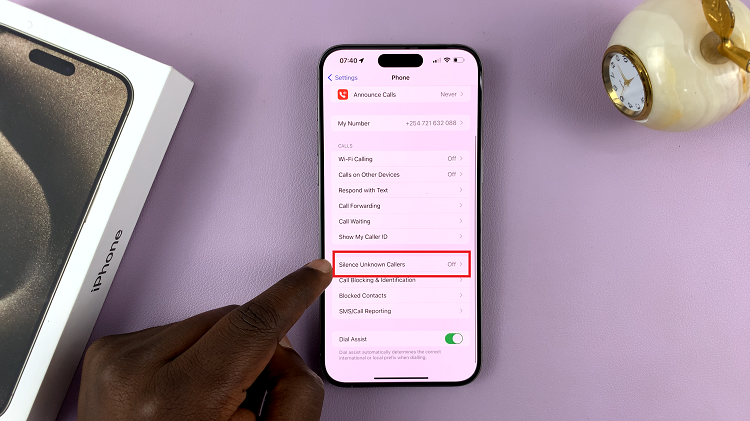 Enabling the "Silence Unknown Callers" feature on your iPhone 15 is a straightforward process that can significantly enhance your calling experience. By automatically silencing unknown and unwanted calls, you can enjoy a quieter and more peaceful smartphone usage.
Watch: How To Set Up Call Forwarding On iPhone 15 & iPhone 15 Pro