EA Sports FC 24 is the latest installment in the popular FIFA video game series, and it brings a host of exciting features and improvements to the virtual soccer pitch. One of the most anticipated features is the ability to choose your preferred commentators to provide real-time analysis and excitement during matches.
While there are several commentary teams to choose from, many fans are eager to set Guy Mowbray and Sue Smith as their default commentators.
In this guide, we'll walk you through the steps to set Guy Mowbray and Sue Smith as default commentators in EA Sports FC 24.
Watch: How To Access Main Settings Page On FC 24
To Set Guy Mowbray & Sue Smith as Default Commentators
First, launch the game on EA Sports FC 24 on your gaming console or PC. Next, select the "Settings" icon located at the top left corner of the screen, then select "Settings." Next, tap on "Game Settings" within the settings menu.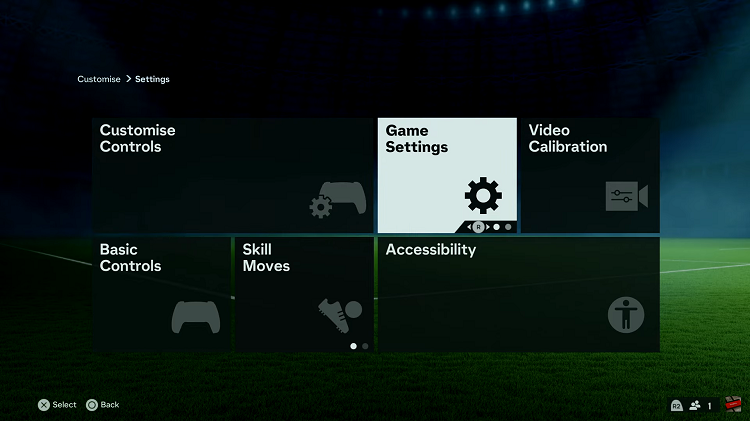 At this point, head over to the "Audio" section under the game settings menu. Now, scroll down and find the "Commentary Team" option. Now, select the "Guy Mowbray & Sue Smith" option and exit Settings to set them as the default commentators.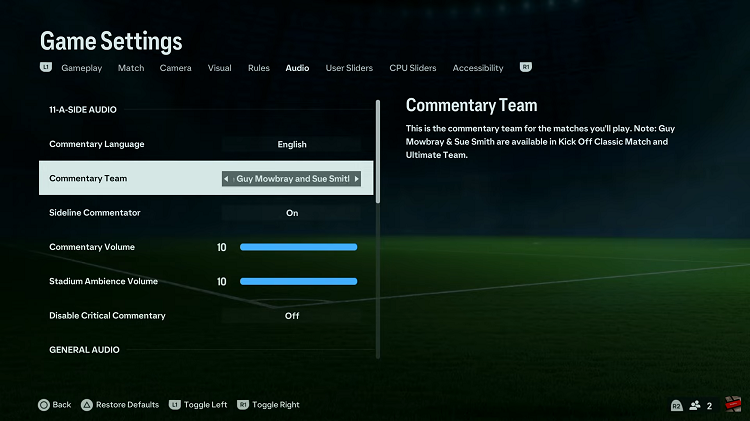 With Guy Mowbray and Sue Smith now set as your default commentators, you can start enjoying their dynamic and insightful commentary during matches in EA Sports FC 24. Whether you're playing a quick match, embarking on a career mode, or competing in Ultimate Team, their voices will provide an immersive and authentic soccer experience.
Read: How To Add/Remove Status & Navigation Bar In Split Screen On Samsung Galaxy A14