Roku TVs, known for their user-friendly interfaces and extensive streaming capabilities, offer an additional layer of security through the ability to set up AirPlay PIN requirements.
This feature allows users to control who can connect to their Roku TV via AirPlay, preventing unauthorized access and enhancing overall security.
In this guide, we'll walk you through the comprehensive step-by-step process on how to set AirPlay PIN to the requirement of 'Every Time' on Roku TV.
Also Read: How To Add Digital Clock As Screen Saver On Roku TV
How To Set Airplay PIN Requirement To 'Every Time' On Roku TV
To initiate the process, navigate to the Settings menu on your Roku TV. You can usually find this option on the home screen or by pressing the Home button on your remote control. Scroll through the Settings menu and locate the option labeled "Apple AirPlay and HomeKit." Select this option.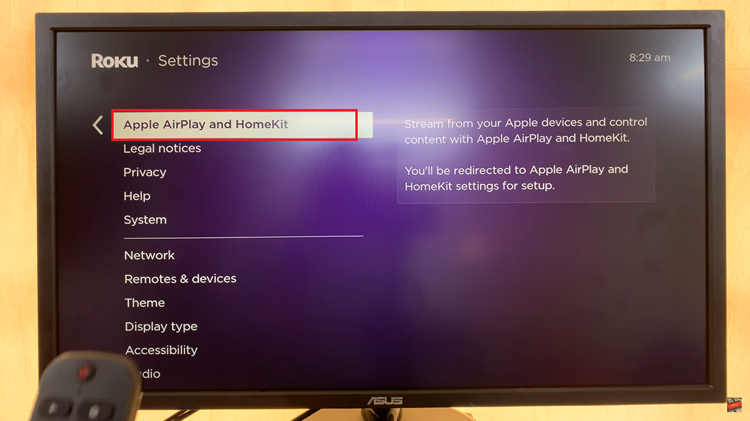 Within the Apple AirPlay and HomeKit settings, look for the an option labeled "Require Code." Choose this option to enable the PIN requirement for AirPlay connections. The default is set to "First Time Only."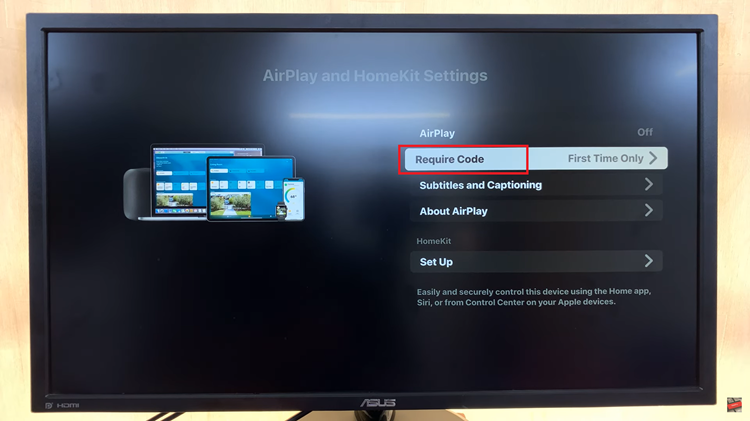 Once you've chosen "Require Code," you'll be see different choices for when the PIN should be required. To maximize security, choose the option that says "Every Time." This means that every time you attempt to connect to AirPlay on your Roku TV, enter in a PIN.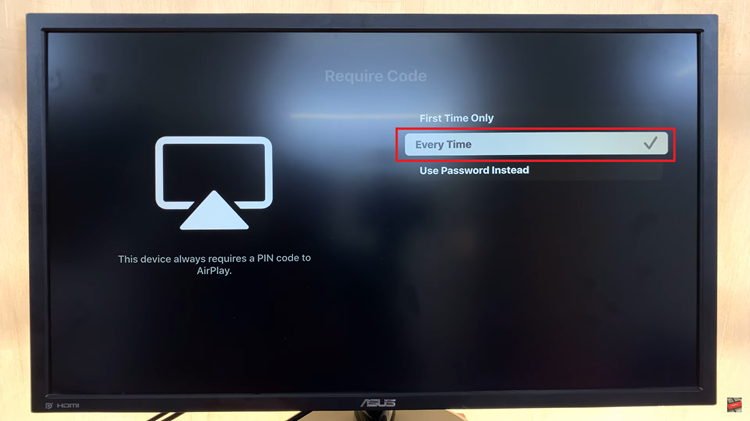 By opting for the "Every Time" option, you ensure that unauthorized devices cannot connect to your Roku TV without entering the designated PIN.
Also Watch: How To Rearrange Apps On Roku TV