The Samsung Galaxy A24 offers a range of features designed to make your daily life more convenient and enjoyable. Among its many functionalities is the Always On Display (AOD) feature.
Listening to music is a cherished pastime for many, and with the Galaxy A24's AOD, the experience is taken to a whole new level, you can see what song you are currently listening to while your phone is off.
In this guide, we'll walk you through the step-by-step process on how to see the music information on AOD on your Samsung Galaxy A24.
Also Read: How To Change Date & Time On Photo On Samsung Galaxy S9 Tablet
How To See Music Information On AOD On Samsung Galaxy A24
The first step is to open the "Settings" app, usually located on your home screen or in the app drawer. In the Settings menu, scroll through the various options and locate the "Lock Screen" option. Within the "Lock Screen" settings, you'll find the "Always On Display" option. Tap on it to access its settings. Tap on the toggle to switch on "Always On Display."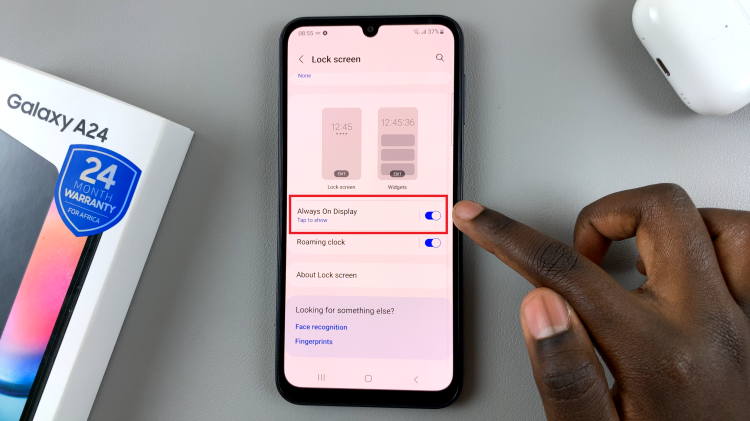 Scroll down through the Always On Display settings until you come across the "Show Music Information" option. This feature allows you to view information about the currently playing music on your AOD. Tap on the toggle switch next to it to enable this feature.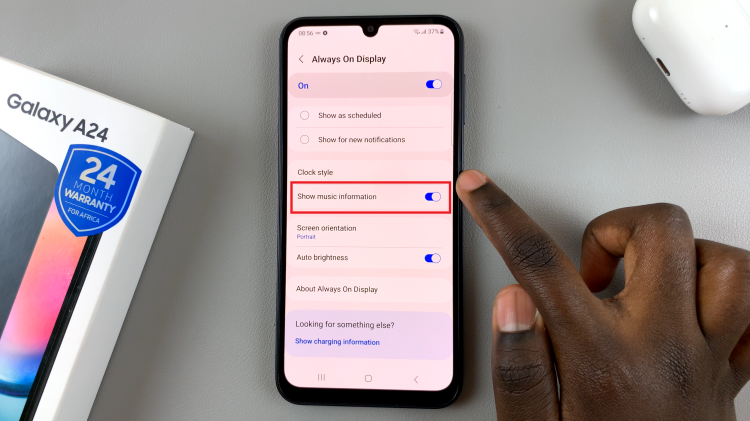 With the "Show Music Information" feature enabled, you're all set to see what song is currently playing on your AOD. As soon as you start playing music, the song title, artist, and other relevant information will be displayed on your Always On Display. This makes it incredibly convenient to check what's playing without having to unlock your device.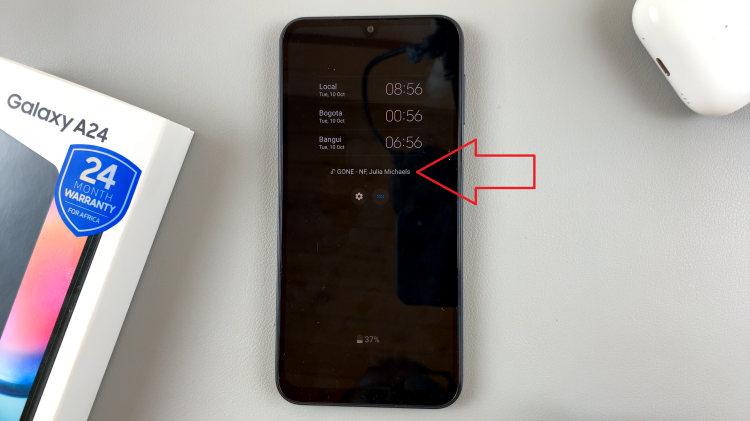 The Samsung Galaxy A24's Always On Display is a fantastic feature that enhances the user experience. With the ability to display music information, you can easily keep track of your favorite tunes without interrupting your phone's sleep mode. Follow the simple steps outlined in this article to enable this feature and enjoy a more seamless and convenient music experience on your Galaxy A24.
Watch: How To Set Schedule For Always On Display On Samsung Galaxy A24