Recording your desktop or smartphone screen is know as screencasting. There are very many screencasting applications for desktop and smartphones.
Most of the good ones are paid for. You can use YouTube to record your desktop screen. You will not need to download any software and it's free,  the way YouTube has always been.  All you need is a Youtube account and a browser with up to date flash player.
Launch your browser, go to youtube.com and sign in to your account.  Then click on the 'Upload'  button.
On the right side of the upload page,  click on 'Get started'  under 'LIVE STREAMING'.  On the next page,  click on 'Events'  under LIVE STREAMING on the left hand side of the page.
Click 'Create New Live Event'.  On the page that appears,  give the event a name, tags and a description.  Change the privacy setting to 'Unlisted'  or 'Private'  until you finish creating your screencast. When ready,  click on 'Go live now'.

Google Hangouts will open in a new window.  Your webcam and microphone will be activated immediately.  There is a menu on the left side of that window.  Hover your mouse and select 'Screen share'.  Then choose to share entire screen and start broadcast.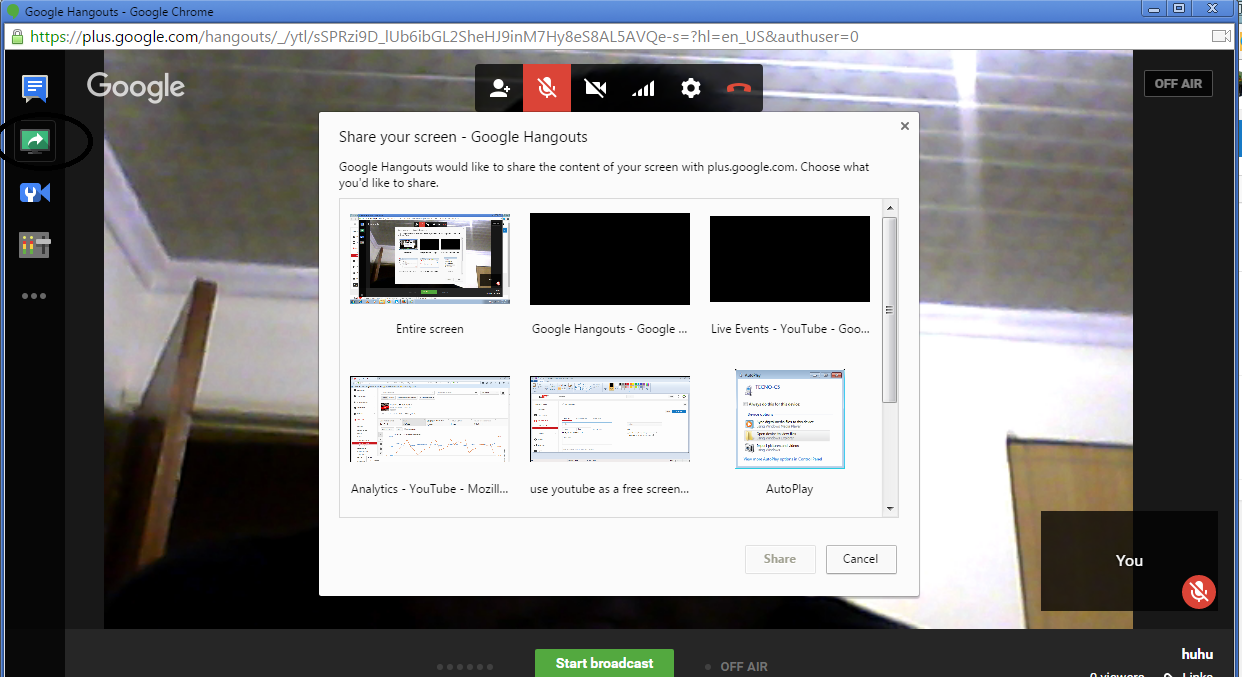 This will start recording your desktop screen.  The microphone will pick up any sound around the desktop or laptop so you can record your voice in the screencast.
You can find and download this video for editing from your video manager here:  https://www.youtube.com/my_videos?o=U
If you are happy with the video,  you can make it public for the the whole world to see.